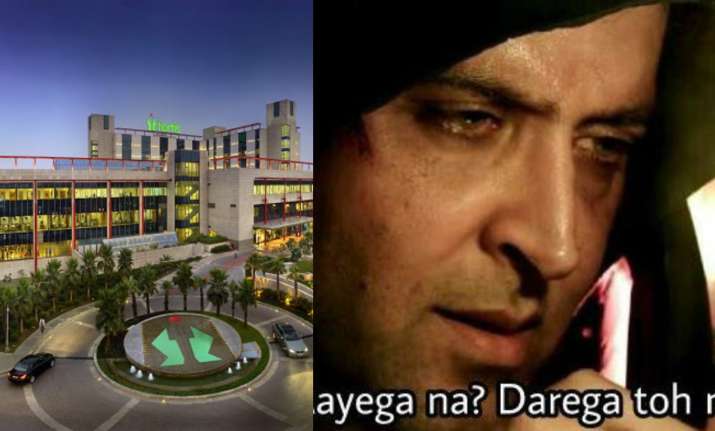 Hospital, schools are no more noble institutions. In the era of capitalism, they too have become business, extorting people financially and mentally. A recent example in this case is Fortis Hospital of Gurugram. The hospital was in news for over charging a patient. A 7-year-old dengue patient was charged Rs 16 lakh for just 15 days treatment. The girl later passed away and the hospital handed over the bill to her father. When there was uproar over the issue, The National Pharmaceutical Pricing Authority (NPPA) asked the hospital to give copies of all the bills related to the patient. While, the law is taking its own course, Twitter just can't forget and forgive Fortis for its inhuman act. Tweeple have begun their action against the hospital and are doing what they are best at- trolling.
Here are couple of hilarious memes that aptly present loot at Fortis.
Fortis to patients pic.twitter.com/D9n06hRn2J

— SwatKat💃 (@swatic12) November 26, 2017
*Marwadi gets heart attack*
Friend : paas hi fortis hospital hai, le chalo
Marwadi : ruko me thik hu ab

— Deputy (@JhoothaChal) November 22, 2017
Only Javed akhtar can pronounce 'fortis' correctly - forFEES

— Freelance 007 (@James_Beyond) November 25, 2017
Lab assistants at Fortis Hospitals whenever a new patient gets admitted. pic.twitter.com/9GaVoUQ5PT

— The-Lying-Lama (@KyaUkhaadLega) November 25, 2017
On the other hand, Fortis Hospital has denied allegations and said that proper protocols were followed during the treatment. The family was also apprised of the progress in the treatment and patient's condition, they said. "She was admitted with severe dengue which progressed to dengue shock syndrome and was managed on IV fluids and supportive treatment as there was a progressive fall in platelet count and hemoconcentration. As her condition deteriorated, she had to be put on ventilatory support within 48 hours," the hospital said in a statement.