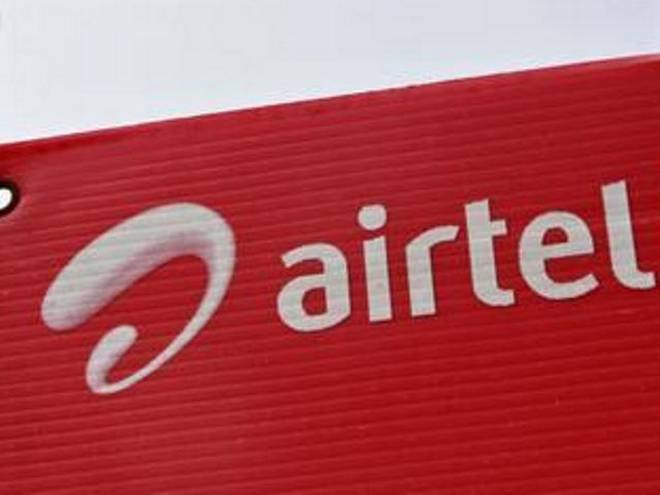 Bharti Airtel's consolidated net profit for the third quarter of the current fiscal dropped 39.3 per cent, the company said on Thursday.
The company posted net profit of Rs 306 crore for the third quarter of 2017-18 compared to Rs 504 crore posted during the corresponding period in 2016-17, the company said in a statement.
The total revenue of the company stood at Rs 20,319 crore for the third quarter of 2017-18 compared to Rs 23,336 crore posted during the third quarter of 2016-17. It was a drop of 12.9 per cent.
"Regulatory fiat in the form of a cut in domestic IUC (interconnection usage charges) rates has exacerbated the industry ARPU (average revenue per user) decline in Q3'18. The recent announcement of reduction in International termination rates will further accentuate this decline and benefit foreign operators with no commensurate benefit to customers," the statement cited Gopal Vittal, MD and CEO, India & South Asia, as saying.
"Continued investments in data capacities, strategic partnerships with content and handset providers and focus on customer friendly innovations like data rollover has led to healthy customer additions of 8.1 million during the quarter," he added.
The company's India revenues for Q3'18 at Rs 15,294 crore have declined by 11.3 per cent year-on-year (15.1 per cent on reported) on an underlying basis, adjusted for the impact in reduction of domestic termination rates. Year-on-year de-growth primarily impacted by mobile drop of 17.6 per cent.
During the quarter, Bharti Airtel divested Ghana country operation in Africa. Effective current quarter, financials and operational parameters have been shown for balance 14 countries, the company statement said.
"Airtel has witnessed a revenue growth of 5.3 per cent year-on-year with a higher net revenue growth of 8.8 per cent year-on-year. During the quarter our sustained focus on Data and Airtel Money led to 95.3 per cent increase in data traffic and 37.9 per cent increase in Money transactions," said Raghunath Mandava, MD and CEO, Africa.