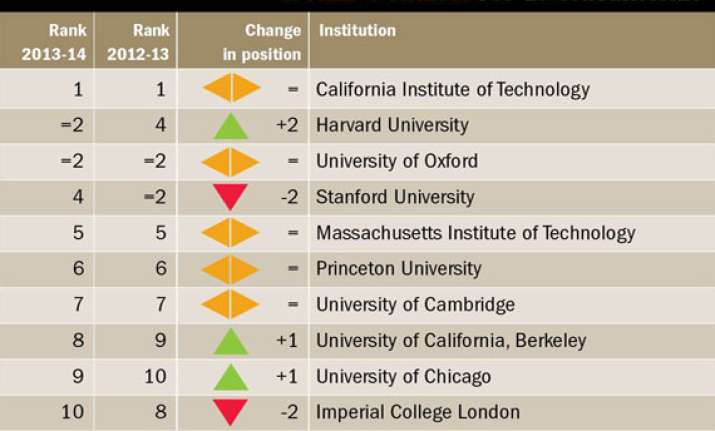 New Delhi: The Times Higher Education (THE) world university rankings, published on October 3, saw the California Institute of Technology maintain its position as the top-ranked university.
MIT, which ranks first in the QS world rankings, once again came in fifth in the THE rankings.
The ranking was done to judge world class universities across all of their core missions - teaching, research, knowledge transfer and international outlook.
Surprisingly, for the first time Panjab University broke into the top 400 club, well ahead of the four IITs.
Panjab University joins the group of universities ranked between 226 and 250, putting it way ahead of its closest Indian rival IIT Delhi, which is in the 351-400 group. The other new entrant, besides these two, is IIT Kanpur, which falls in the 351-400 band.
The report said the Panjab University has done well in citation impact meaning that its academics are producing research which is widely used and valued by the academic community around the world.
11. Panjab University
Chandigarh
Ranking: 226-250