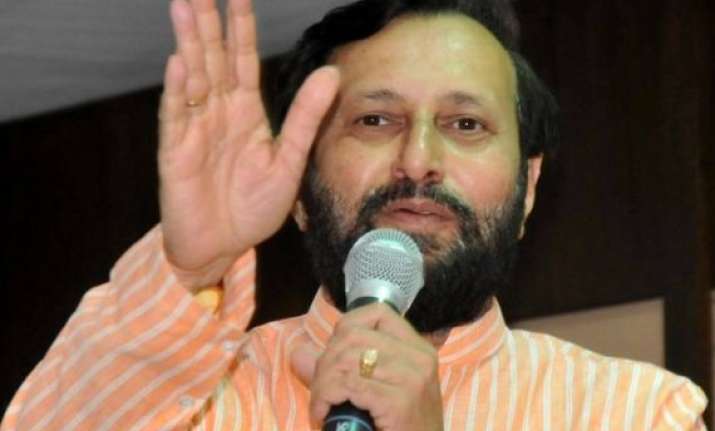 New Delhi: Representatives of bank employees headed by Union Minister Prakash Javadekar on Saturday met Finance Minister Arun Jaitley for early settlement of wage revision negotiations.
Javadekar said the Finance Minister assured the delegation that he would look into the matter and the settlement process would be expedited.
The delegation's meeting with the Finance Minister came days after the umbrella body of the lenders IBA rejected the union's call for steeper wage hike.
Javadekar, who earlier worked as bank employees before actively getting into the politics, said the wage revision of public sector bank employees has been due since November 2012.
In the last round of wage revision settlement signed in 2010 for 2007-12, the management had agreed to 17.5 per cent raise in total salary.
Unions had gone on a two-day nation-wide strike in February to press for their demands. Citing high inflation, they had rejected the management's offer of a 10 per cent hike in the cash component of the pay package, which was improved to 11 per cent after the two days nationwide strike.
The delegation also asked the Finance Minister to give fair treatment to employees of the United Western Bank (UWB) which had merged with Industrial Development Bank of India (IDBI).
"The Finance Minister has already assured that he would look into the matter and do whatever needed," Javadekar said.
He also led a separate delegation of LIC employees to the Finance Minister to press the demand for justice for LIC employees and officers whose wage negotiations have altered.
"Just a priliminary talk had happened and after even two year of new wage revision which was due in 2012, the situation in 2014 that there is no meaningful talks have taken place.
"We requested him that the talks should be immediately started and concluded as early as possible so as to give justice to the LIC employees and the officers," Javadekar said.