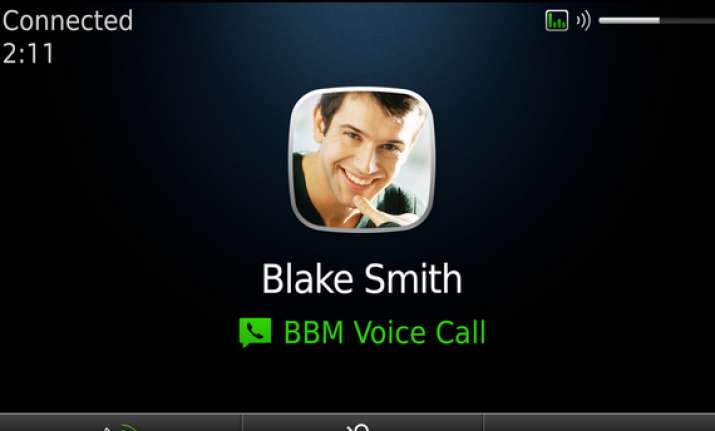 New York: Canadian handset maker BlackBerry said its popular chat application BBM for rival Android-based handsets and iPhones has witnessed over 10 million downloads in the first 24 hours of its re-launch.
The struggling smartphone maker had yesterday resumed the rollout of BlackBerry Messenger.
"It's been 24 hours since we resumed the launch of BBM for Android and iPhone. And what a day it's been! We've already had more than 10 million downloads of BBM," BlackBerry EVP (BBM) Andrew Bocking said in a post on the company's official blog.
"When we saw almost one million people install an unreleased version of the Android version, another million use workarounds to download BBM onto their iPhones and another six million people pre—register to know when BBM became available for iPhone and Android, we knew we were on to something huge," he noted. The application has also seen 'overwhelmingly positive reviews' on Google Play and the App Store. BBM has earned 60,000 five-star reviews on Google Play from about 87,000 reviews, he added.
On Apple's App Store, BBM rose quickly in the free app rankings in the first 24 hours, taking the number one slot in more than 75 countries, including the US, Canada, the UK, Indonesia and most of West Asia, Bocking said.
BlackBerry said it will add more new features to BBM to promote it as the private social network.