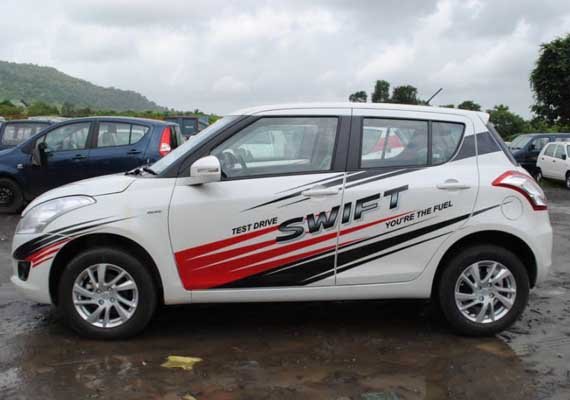 New Delhi: The country's largest carmaker Maruti Suzuki India (MSI) today reported a 28.69 per cent increase in net profit at Rs 862.54 crore for the second quarter ended September 30, 2014-15 on account of growth in domestic sales.
It had posted net profit of Rs 670.23 crore in the same period last fiscal, MSI said in a statement.
Net sales during Q2, 2014-15, stood at Rs 11,996.33 crore, up 17.47 per cent as against Rs 10,211.83 crore in the same quarter of last fiscal.
MSI sold 3,21,898 units of vehicles during Q2, a growth of 16.80 per cent, compared with 2,75,586 units in the corresponding year-ago period.
Sales in the domestic market stood at 2,87,687 units, up 19.09 per cent while exports were at 34,211 units, up marginally by 0.54 per cent.
"Growth in domestic sales and cost reduction initiatives by the company contributed significantly to bottomline growth during the quarter," Maruti said.
Meanwhile, the Board of Directors of the company have recommended an increase in the FII limit to 40 per cent, from 24 per cent currently.
Maruti's net profit during half year period ended September 30, 2014 stood at Rs 1624.82 crore, up 24.8 per cent, as against Rs 1,301.84 crore in the same period last year.
During half year period ended September 30, 2014, the company sold a total of 6,21,792 vehicles, an increase of 14.7 per cent and its net sales stood at Rs 23,069.84 crore, up 14.2 per cent over the same period last year.