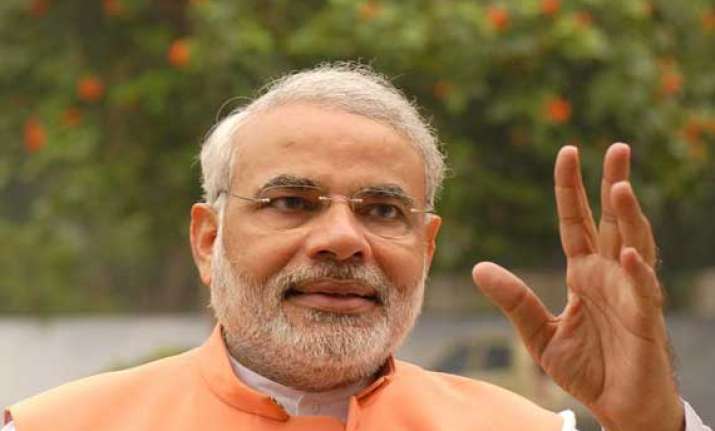 New Delhi: Steps to boost manufacturing and ease of doing business in India were discussed at a meeting called by Prime Minister Narendra Modi with officials of four ministries today.
Secretaries at departments of industry, heavy industry and public enterprises apprised Modi of various issues related to their sectors in the four-hour long meeting.
The secretary in Department of Industrial Policy and Promotion (DIPP) mainly explained about the manufacturing sector and ease of doing business in the country, sources said.
The manufacturing sector, which is a major constituent of industrial production index, has seen contraction in output, by 1.2 per cent in March this year against a growth rate of 4.3 per cent a year earlier. In 2013-14, the output declined by 0.8 per cent against 1.3 per cent growth in previous year.
Sources said that the commerce secretary could not present his presentation due to paucity of time.
The Department of Commerce is expected to apprise the Prime Minister of issues pertaining to areas such as exports and steps taken to boost trade with other countries.
Issues related to free trade agreements and revival of special economic zones are also likely to figure in the presentation, which is expected to take place soon, sources added.
The Indian industry has raised concerns over these pacts, saying that FTAs are impacting the country's manufacturing sector.