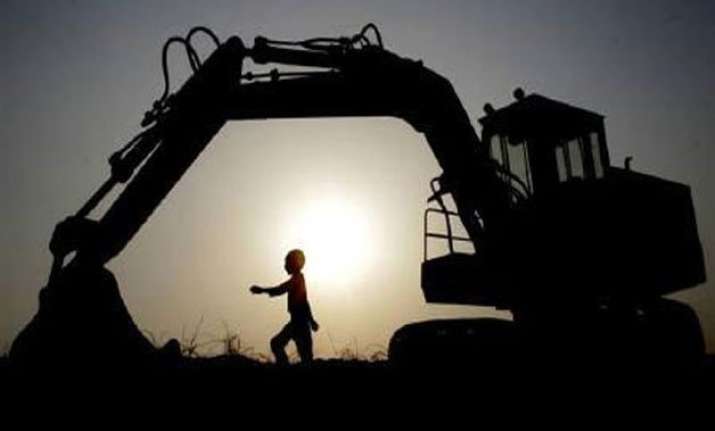 New Delhi: The government is contemplating a host of measures to push stalled projects and deal with the problem of rising non-performing assets (NPAs) of banking sector, Minister of State for Finance Jayant Sinha has said.
"We discussed the NPA issue (and) the situation in stalled projects. There are a variety of measures that we are planning to undertake as far as stalled projects are concerned.
"And also we are thinking about the ways in which resolution of the NPA situation can be done more speedily," he said after a meeting to review the performance of PSU banks.
He said there are "challenges and constraints" as far as banking sector is concerned and government would be addressing them.
The stalled projects have been adding to the NPAs of the banking sector.
The recent Economic Survey had pointed out that unfavourable market conditions and delayed investments in last few years resulted into an 'alarmingly high rate' of increase in stalled projects which, as of December-end, stood at a staggering Rs 8.8 lakh crore.
As regards the NPA situation, Finance Ministry data revealed that top 10 borrowers accounted for Rs 28,152 crore of non-performing assets of PSU banks.
The NPAs of public sector banks rose sharply to 5.33 per cent of total advances in September 2014 from 4.72 per cent in March 2014.
On NPAs in the power sector, Sinha said representatives from different ministries would try to sort out the issues along with banks.
Replying to questions on the impact of rate cut by Reserve Bank, the Minister said that some banks have already brought down the rates.
"... We tried to understand exactly how the banks are thinking about and the banks pointed out what they have already done. As far as retail loans are concerned they have already brought down rates a fair bit," he said.
He further said that the government would be setting up bank bureau to oversee appointments and suggest strategies for capital raising. "We had a general discussion on all these plans," Sinha added.