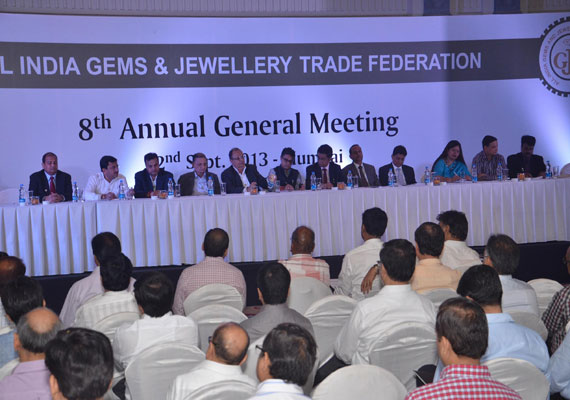 Mumbai: The All India Gems and Jewellery Trade Federation (GJF) today expressed disappointment and shock at the interim Budget presented by Finance Minister P Chidambaram, and requested the government to bring down the import duties on gold to curb smuggling.
"The entire Gems & Jewellery industry is deeply disappointed and shocked... Government seems to be insensitive to the plight of lakhs of families of goldsmiths and craftsmen, who are suffering due to lack of work," it said.
"The government is turning a blind eye to the increasing instances of gold smuggling that is creating a parallel economy. Our several representations have been ignored," GJF Chairman Haresh Soni said in a statement.
"We urge the government to keep import duties on gold low to eliminate smuggling and immediately remove the 80:20 Rule while allowing consignment gold imports to ensure fair open market controlled business. We urge the Government to keep import duties on ready finished imports moderately high to protect Indian industry," he said.