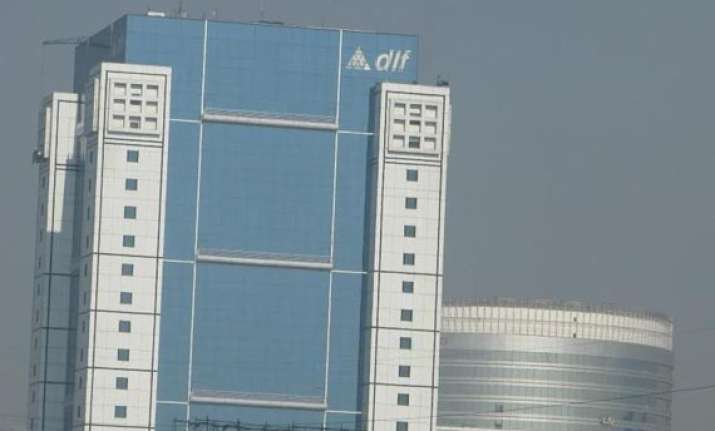 New Delhi, Feb 15: DLF shares declined by about 2.78 per cent on Friday after the company missed profit estimates in the October to December quarter.
DLF on Thursday reported 10.23 per cent rise in consolidated net profit at Rs 284.80 crore for the quarter ended December 31, 2012 even as revenues dropped, boosted by "one-time" gain from asset sale. The company had posted a net profit of Rs 258.35 crore in the same period of previous fiscal.
Income from operations, however, declined to Rs 1,310.04 crore in the third quarter, compared to Rs 2,034.37 crore in the same period of 2011-12, DLF said in a BSE filing.
"The above financial results are after taking into account 'one time' profit from the sale of NTC mills land in Mumbai and accounting for certain additional costs/rebates to be incurred in the future on existing projects, including potential loss on the sale of Silverlink Resorts (Aman Resorts)," DLF said in a statement.
Commenting on the company's plans in the current macro environment, DLF said it intends to continue with the current volume of launches, development and leasing.
"Over the next few years, DLF expects to move to a higher RoE (return on equity ) model with reduced quantum of debt and at a lower cost." the statement said.