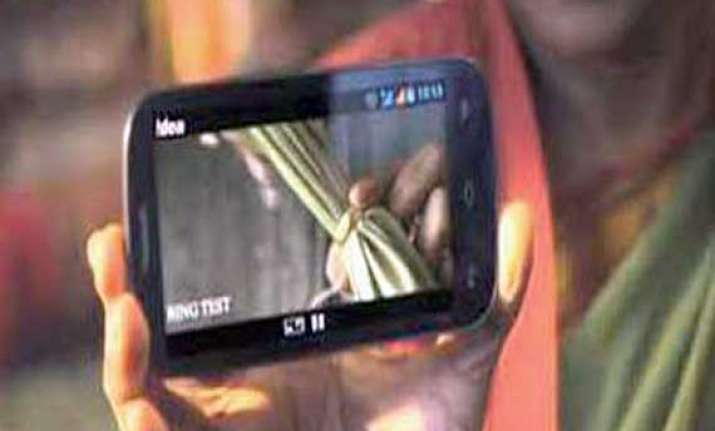 Jammu: Jammu and Kashmir Monday asked the central government to stop an advertisement by a popular cellular company that shows a Pashmina shawl passing through a finger ring, saying it was not a confirmatory test for testing the quality of such shawls.
Khurshid Ahmed Ganai, financial commissioner of the industries and commerce department, in a communication to the union information and broadcasting ministry, requested that the matter be taken up with the advertisement council and the concerned cellular company to stop the telecast of the misleading advertisement.
The letter said the ring test was not at all a confirmatory test for certifying the quality of a genuine Pashmina product.
"In fact, it is learnt that shawls made out of synthetic fibre like viscose can also easily pass through a finger ring. The parameters under the G.I. (geographical indication) Act are the only testing parameters to check the genuineness of Pashmina," the letter said.
It also underlined the specifications for Kashmiri Pashmina as regulated under G.I. which include undergrowth of fleece from the mountain goat Capra hiracus, having a fineness of 12-16 microns, made of delicate, fine woollen yarn that is spun out of this fleece by the hand-spinning process, is hand-woven using warp and waft yarns, is woven in three weaves, and is rendered/unrendered with fine hand embroidery in different proportions.
The letter said no other method can prove the quality of pure Pashmina, even passing a shawl through a finger ring.
"Methods to test purity of a Pashmina shawl which do not confirm to the quality manual under G.I. can be termed spurious and, therefore, an infringement of the G.I. rights of the community registered as the proprietor in the G.I. Registry."
Chief Minister Omar Abdullah has also taken note of the advertisement that showed customers ridiculing a Pashmina shawl seller by asserting that the purity of such a shawl can only be proved if it passes through a finger ring.