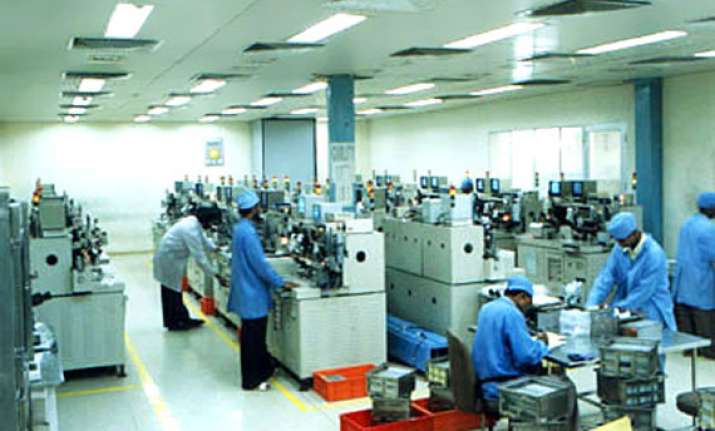 Bangalore, Feb 28: The Indian electronics and semiconductor industry is upbeat on attracting large investments, promoting entrepreneurship and domestic manufacturing, riding on the slew of incentives proposed in the union budget for fiscal 2013-14.
"We believe steps outlined for the electronics sector by Finance Minister P. Chidambaram in his budget will help attract large investments, promote entrepreneurship and boost domestic manufacturing," India Electronics & Semiconductor Association (IESA) president P.V.G. Menon told IANS here Thursday.
For instance, the 15 percent investment allowance in addition to depreciation benefits will attract investments into the fledgling sector, he said.
Similarly, levying higher import duty on set-top-boxes will boost domestic manufacturing and address the unfair advantage imported set-top-boxes get in one of the fastest moving electronics products in the country.
"There is a potential for about 100 million set-top-boxes over the next two-three years in view of the digitization of the Cable Act," Menon asserted.
Hailing zero customs duty on import of equipment to set up a semiconductor chip-fabricating (fab) facility, IESA chairman Satya Gupta said the proactive step would help in improving the viability of such projects to investors.
"Similarly, the Rs.200-crore fund to help innovators and inventors scale up inventions and develop products for masses will promote increasing localization and boost manufacturing for volumes and sales," Gupta observed.
The association, however, termed the proposed higher excise duty on mobile phones above Rs.2,000 as a blow to domestic mobile handset makers.
"Raising excise duty to six percent from one percent on mobile handsets made within the country is a retrograde step as it will affect their manufacturing," Gupta lamented.
Lauding the 17 percent increase in the education outlay, Menon said the Rs.10,000-grant for youth taking up skill development course at the National Skill Development Centre (NSDC) would create a huge talent pool for ready absorption by the manufacturing sector, including the electronics industry.
"Similarly, investments in incubators at academic institutions as part of corporate social responsibility (CSR) and recognition to angel investor pools will help grow this segment and encourage high net-worth individuals (HNIs) to turn into angel investors and enable the growth of an entrepreneurial ecosystem across the country," Menon said.
As a premier trade body representing the Indian Electronic System Design and Manufacturing (ESDM) industry, the 176-member strong IESA promotes growth of the domestic hardware sector as a bridge between academia, industry and the government.