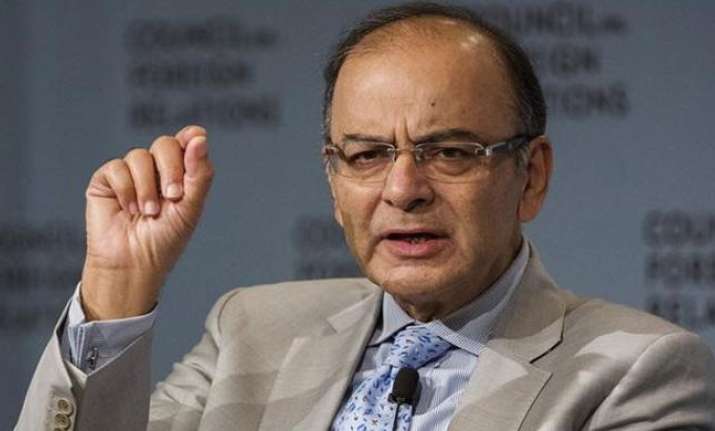 Finance Minister Arun Jaitley has said that the Reserve Bank of India is in the final stages of drawing up a list of bad loans that can be settled under the new insolvency law and that action in this regard will be visible soon. RBI is at a "fairly advanced stage" of finalising a list of defaults where the insolvency law can be invoked for the resolution of the toxic assets, Jaitley said on Monday.
"You will be shortly hearing about it (list of cases to be resolved through the IBC). The RBI is actively working on that," he said, while chairing a meeting to review the performance of public-sector banks (PSBs).


In May this year, the government brought changes to the Banking Regulation Act giving the RBI more teeth to deal with loan defaulters. The changes, brought forth through an ordinance, included arming RBI with powers to direct banking companies to resolve specific cases of bad loans by initiating resolution process under the Insolvency and Bankruptcy Code (IBC), where required. The IBC provides for the turnaround of the assets or, in case of liquidation, their expedient monetisation, with secured creditors third in the preference order, after cost of resolution and workers' dues.
The meeting was attended by the chiefs of PSBs and senior officials of the department of financial services, including financial services secretary Anjuly Chib Duggal.
The Finance minister said 81 default cases have been filed under IBC for resolution, of which 18 have been initiated by financial creditors, including banks.
"These are already before the National Company Law Tribunal (NCLT) and since a bulk of the NPAs, about 70 per cent, are either in consortium or in multiple banking arrangements, the speedy resolution is required," he said.


On the list of defaulters, RBI deputy governor SS Mundra said an internal advisory committee has been constituted by the RBI. Information has been gathered from banks on certain big non-performing asset (NPA) accounts and some additional details are being sought now. "So, there's active work going on it. I think soon some of the action points will emerge from that," Mundra said.


The officials are also said to be exploring the possibility of tapping the National Investment and Infrastructure Fund (NIIF) to resolve some of the stressed asset cases in the infrastructure sector.


"NIIF works in certain specific sectors relating to infrastructure and its mandate is wide enough," a report said, quoting a source, adding it can take a number of stressed assets if it's a viable option.