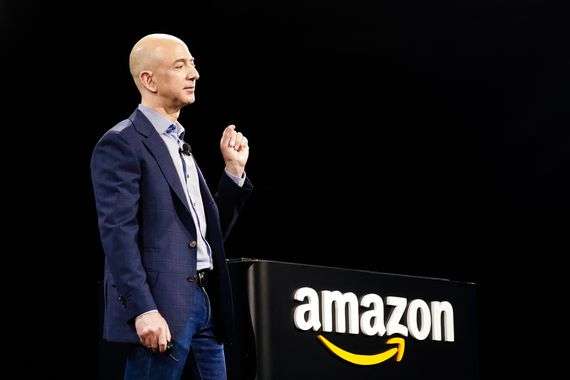 Microsoft co-founder Bill Gates, known as world's richest man for years, was today unseated by Amazon founder Jeff Bezos, credit to a rally in e-retail behemoth's share price on Thursday. Bezos, who is also Chairman and Chief Executive of the Seattle-based company, was worth $90.9 billion after Amazon's share price rose more than 1.3 per cent in morning trading in New York, Bloomberg reported. Gates has a net worth of around $90.7 billion and has been at the top of Bloomberg's rich list since 2013.
Amazon's share price has endured a meteoric rise in recent years, surpassing the $1,000 apiece mark, partially helped by its Prime shopping club, media streaming services and the launch of products like the Alexa home assistant.
Back in April, the company reported that net sales rose 23 per cent to $35.7 billion for the first quarter of 2017.
Analysts and investors will particularly be monitoring the performance of the company's cloud-computing division, Amazon Web Services, which accounts for about 10 per cent of revenue, as well as how Prime has progressed.
Bezos, who founded the company in 1994, owns around 17 per cent of Amazon's shares. They have gained around 40 per cent in value so far in 2017 helping Bezos's net worth increase by over $24 billion.