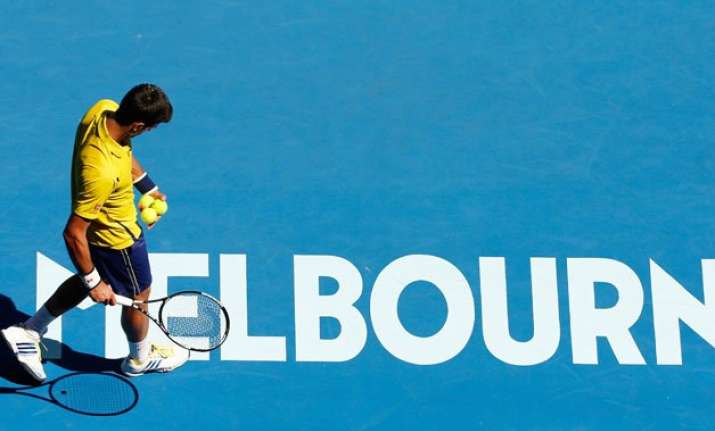 New Delhi: The entire world of tennis was rocked today with reports claiming widespread match-fixing at top levels, including at Wimbledon.
According to media reports, BBC and BuzzFeed News claimed they have seen secret files exposing evidence of widespread suspected corruption in tennis.
Sixteen players ranked in the world top 50 over the last decade, including Grand Slam champions, have been suspected of being involved in match-fixing. None of the 16 players had faced sanctions, the report said, which was released on the eve of the Australian Open, the first Grand Slam tournament of the season.
 
"Over the last decade 16 players who have ranked in the top 50 have been repeatedly flagged to the Tennis Integrity Unit (TIU) over suspicions they have thrown matches. All of the players, including winners of Grand Slam titles, were allowed to continue competing," the BBC claimed.  
Three suspect matches were at Wimbledon and eight of the players under suspicion were due to take to the courts for the Australian Open in Melbourne, it said.
The BBC and Buzzfeed also claimed that in 2007, a probe by Association of Tennis Professionals (ATP) uncovered betting syndicates in Russia, Italy and Sicily making hundreds of thousands of dollars betting on matches investigators thought to be fixed. The BBC said three of the matches took place at Wimbledon.
"In a confidential report for the tennis authorities in 2008, the enquiry team said 28 players involved should be investigated but the findings were never followed up," the BBC report mentioned.
Buzzfeed stated that players were targeted in hotel rooms at major tournaments and offered $50,000 or more per fix by corrupt gamblers.
The sport introduced a new anti-corruption code in 2009 but after taking legal advice were told previous corruption offences couldn't be pursued.
ATP chief Chris Kermode, however, said the timing of the report was 'disappointing' and rejected any suggestion that match-fixing had been covered up.
"The TIU and the tennis authorities absolutely reject any suggestion that evidence of match-fixing has been suppressed for any reason or isn't being thoroughly investigated," Kermode told reporters. "And while the BBC and BuzzFeed reports mainly refer to events from about 10 years ago, we will investigate any new information and we always do."
The BBC and BuzzFeed News said they had not named any players because without access to their phone, bank and computer records it was not possible to determine whether they took part in match-fixing.