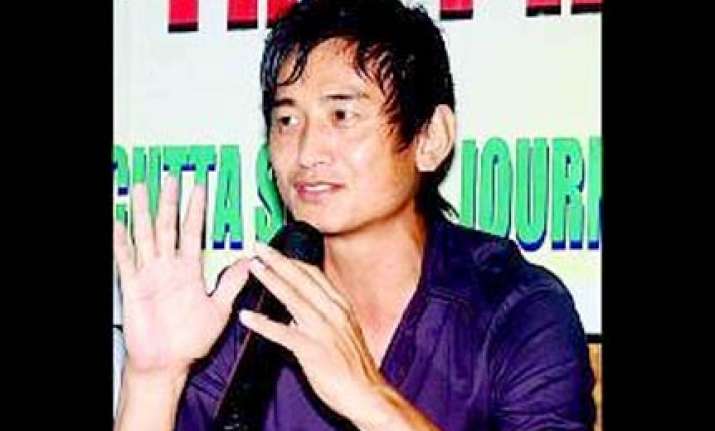 India's soccer star Baichung Bhutia said in Kolkata on Wednesday that the country should not have hosted the Commonwealth Games in the first place, reports Times of India.  
The Indian football captain did not mince words in pointing out that India was not ready for the Games and the nation's image was being tarnished.  
"Its not a good idea to host the Games. What are the parameters for hosting a good Games? Fancy roads, which we have (in Delhi). Fancy airport, which we have. But what we don't have is proper infrastructure. The government is not aware of the real picture of our infrastructure," he said during an interaction with reporters.
"We don't have enough athletes to project on the international stage. The number of synthetic tracks is also few in number. The grounds are not ready. There are not many hockey astro-turfs in India. Even a nation like Malaysia is better-placed to host the Games. It's sad but true. We should not have bid for the Games," he stated categorically.
Baichung was among a clutch of sporting celebrities, including former India cricket captain Sourav Ganguly, to be present at the Queen's Baton Relay in the city last Sunday.  
Asked why he was present at that function and didn't raise his voice then, he explained: "Since the Games is already in place and my country is hosting it, I cannot go against that and want it to be successful."
He further hoped that the Games organisers would highlight the country's heritage and history during the opening and closing ceremonies of the October 3-14 event, instead of turning it into a Bollywood extravaganza.  
"Our culture is rich enough to be highlighted during such sporting events. Bollywood sells here, but the Games is not the place for it. I hope the organisers will ensure that the opening and closing ceremonies do not turn out to be a Bollywood awards ceremony," he remarked.
Meanwhile, having recovered from a thyroid-related problem, which forced him to leave the national team's preparatory camp in Portugal middle of July, Baichung is now ready to get back to training.  
But he has had to delay his return to Portugal till Monday since his infant son is unwell. He has set sights on next years Asian Cup in Qatar.  
The Bob Houghton-managed side is planning to camp in Qatar from "at least one month" before the tournament kicks off in January to get acclimatised. According to Baichung, the AIFF is planning to organise a few practice matches.