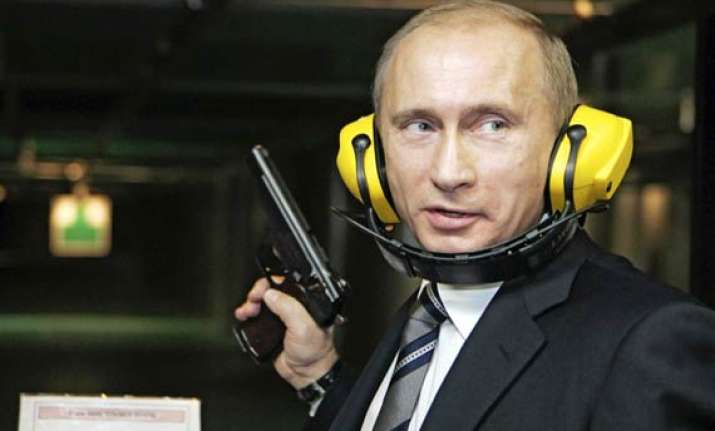 Sochi: Stroking a Persian leopard sprawled on his lap, tough-guy President Vladimir Putin showed his softer side Tuesday as he prepared to welcome the world to his budget-busting Winter Olympics.
Basking in the glow of support from International Olympic Committee Chairman Thomas Bach, Putin began his stay at the Sochi Games by promoting a cuddly image, visiting a group of endangered Persian leopard cubs born last summer in the mountains above the Black Sea resort.   
"We've decided to restore the population of the Persian leopard because of the Olympic Games," Putin said. "Let's say that because of the Olympic Games, we have restored parts of the destroyed nature."   
Putin entered the cage and petted the leopard on the head. "We liked each other," he said.   
Some journalists accompanying him weren't so lucky. They apparently upset the big cat, which scratched one of them on the hand and bit another on the knee, Russian news agencies reported.   
In Putin's presence later, Bach used an IOC gathering to criticize politicians for attacking the Sochi Olympics "on the backs of the athletes" and to slam world leaders who snubbed the games. He said sports should not be "used as a stage for political dissent or for trying to score points in internal or external political contests."   
Without naming any individuals, Bach's comments appeared directed at President Barack Obama and European politicians who have taken stands against Russia's law banning gay "propaganda" among minors.