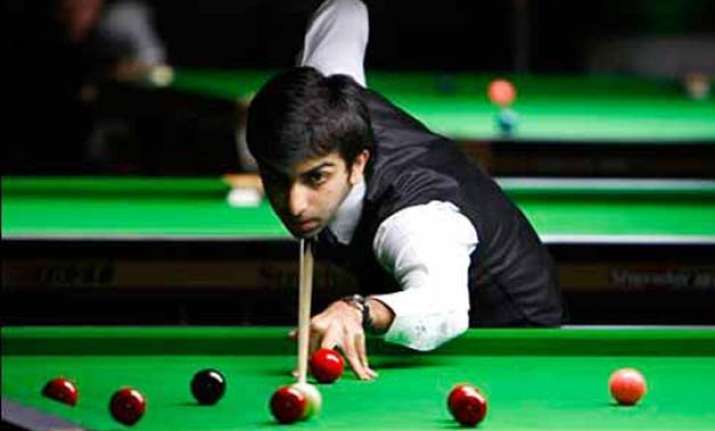 Kolkata: On a day of upsets, Indian ace Pankaj Advani continued his impressive run by storming into the semifinals of the National Billiards Championship at the Bengal Rowing Club here today.
Advani faced some resistance from his Petroleum Sports Promotion Board colleague Brijesh Damani but was quick to bounce back to post a 4-1 win.
Advani was one up but Dhamani took the second frame to bring the game on even keel. Advani soon settled down and posted breaks of 146, 117 and 118 en route to clinching the issue.
"He (Dhamani) plays a tactical game and can be dangerous in the shorter format but I responded well after he took the second frame," Advani said.
Back to compete in the billiards after a two-year gap, Advani will face Railways' Siddharth Parikh in the semifinals tomorrow. Parikh beat giant killer Dhvaj Haria in a marathon 4-3 battle.
Earlier, defending champion and home favourite Kothari was knocked out of the last 16 going down to his Haria.
Terming it a shocking result, Advani said: "Kothari might not admit but the home pressure is huge and might have played a role."
Advani, however, said it's good to see young players coming up in the top four.
In another quarters, Karnataka's B Bhaskar beat Jaiveer Dhingra of Maharashtra in a 4-0 one-sided affair.