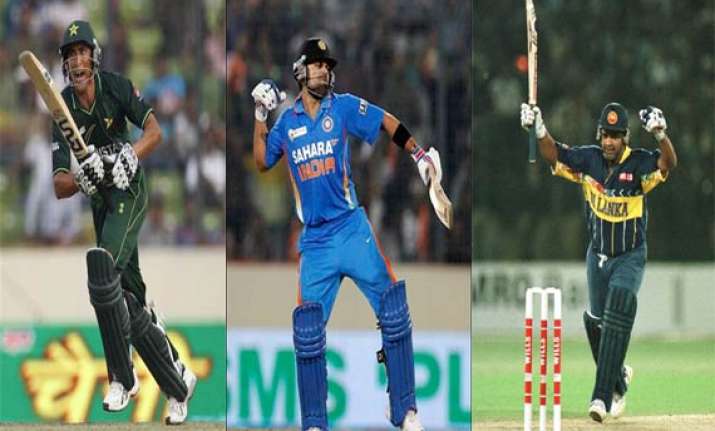 New Delhi: Asia Cup 2014 is approaching and will be hosted by Bangladesh. The first match will be held on 25th February at Fatullah between Pakistan and Sri Lanka.
Asia Cup is one of few multi country cricket tournaments that has been played enough number of times to have its own set of records. 
There have been 10 Asia cup tournaments over the years and Asian Cricket Council seems determined to continue to uphold this tradition in future also. It must be noted that we have had two Asia Cup test series as well, won by Pakistan and Sri Lanka back in year 1999 and 2001 respectively. 
Here is the list of highest individual scorer in Asia Cup's history: