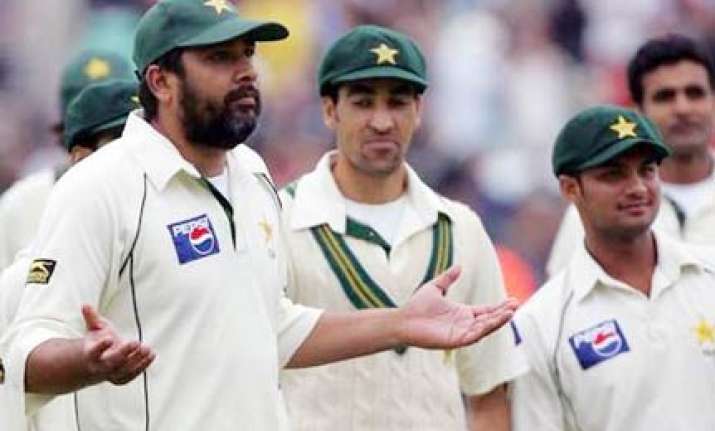 Karachi: Pakistan's former Test captain, Aamir Sohail feels the country's most capped player Inzamam-ul Haq is responsible for the dearth of quality batsmen in the national team.
Sohail said by the time Inzamam retired he had disturbed the national team and left it facing numerous problems.
"When Imran Khan retired, he left behind a pack of quality bowlers, when Javed Miandad retired he left behind a legacy of good batsmen but when Inzamam retired he left behind nothing," Sohail said.
Sohail said during Inzamam's tenure as captain, no batsman was allowed to settle down or groomed to take over when the big guns retired.
"Good players like Yasir Hameed, Asim Kamal, Faisal Iqbal, Taufiq Umar or Hasan Reza who had done well in the chances given to them were never allowed to settle down in the team and establish themselves," he explained.
"The result is that today we don't have a ready line of batsmen to replace seniors. That is why I blame Inzamam for the current crisis in the team," Sohail said.
Inzamam, who played 120 Tests and 398 one-day internationals, retired in 2007 after having remained captain since 2003.
Sohail also lashed out at the national selectors and the management of the team for misleading the board into believing that there was enough back up talent to replace experienced players like Muhammad Yousuf, Younis Khan or Faisal Iqbal.
"The truth is they misled the PCB chairman into believing that he could manage the national team without Yousuf and Younis and that is why we are facing problems in England today," Sohail said. PTI