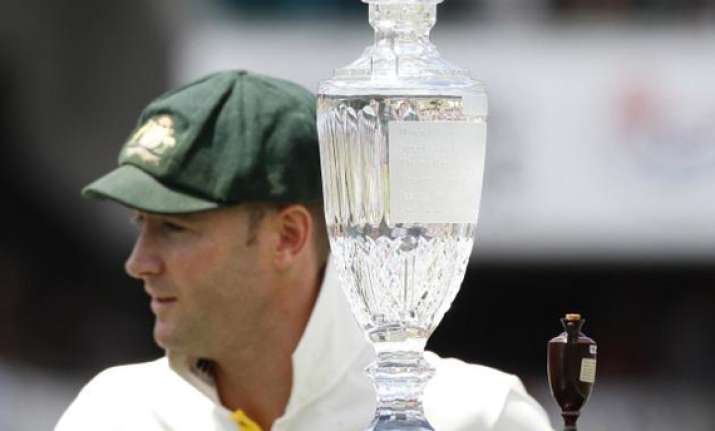 London, June 21: Five Australian cricketers led by captain Michael Clarke visited river Thames in London to train for the upcoming Ashes on a floating pitch for a promotional event.
With the Tower Bridge overhead, Clarke, Shane Watson, Chris Rogers, James Faulkner and Mitchell Starc took to the pitch to increase team support ahead of the series.
While Clarke said the team's immediate focus is the battle for the urn in England, he was excited about the unique prospect of a double Ashes series and encouraged Australian fans to get behind the team.
"There's no doubt the Ashes is the greatest rivalry in cricket and to have two series in a year is a great opportunity for fans and players. We've come to London aware of the huge challenge in the coming months," Clarke said.
Rogers said he was equally excited to be part of the 16-man squad selected to represent Australia in England.
"It's a real honour to be a part of an Ashes Series and we'll do the very best we can to return the urn to Australian soil," Rogers said.
The first Ashes Test of the tour of England starts July 10 at Trent Bridge in Nottingham.