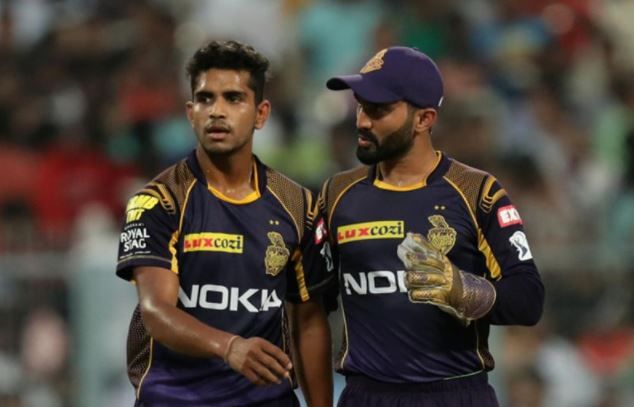 Shivam Mavi's exploits in the U-19 World Cup last year rewarded him with a contract with Kolkata Knight Riders in the IPL. However, this year, a stress fracture ruled him out of the entire season.
KKR's performances this year have been disappointing as well, as the side missed out on a playoff spot with a crushing defeat to Mumbai Indians in the final match of the league stage.
Mavi, who has been recovering from the injury since before the IPL began, talked about Kolkata's disappointing season. The Indian youngster stated that poor death-over bowling played a significant role in KKR's failure this year.
"If you see the bowling of Mumbai and Hyderabad, they bowl a number of dot balls in the end to create pressure," Mavi began. "We were not able to do this thing, which created pressure and we lost," Mavi told indiatvnews.com.
Even as the side's campaign ended on a disappointing note, Andre Russell has been one of the few positives for Kolkata Knight Riders. Shivam Mavi emphasized on his influence on the team and talked about the West Indian's advice to him before his debut for KKR last year.
"He always remains positive. Even if the side needs 60 runs from 4 balls, he'll approach the situation confidently. He's so full of self-belief," Mavi said.
"Before my debut, he advised me to not think about conceding runs. 'Everyone will be hit for runs. If you bowl good deliveries, you'll get wickets', Russell told me.
"I like his positivity."
Talking about his injury, Mavi stated that KKR's support throughout his time off the field had been immense. "The team management always keeps in touch with me. "Tell us if you need any help," they say.
"Their support has been consistent."
Mavi further added that he targets a return in the domestic season. "I missed India A tour (to New Zealand) with the injury, but only realized the severity of the problem when I had the MRI scans.
"It takes around six months to completely recover from such an injury. I target a return to the domestic season this year."