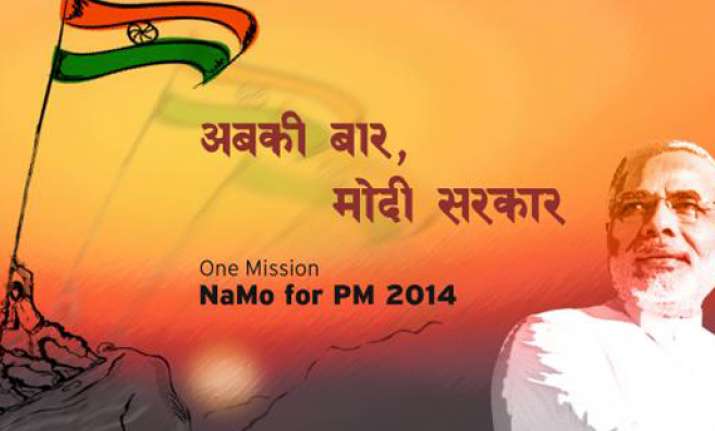 Bhopal: As Narendra Modi's pictures eclipse other top BJP stalwarts on poll posters here, a senior party leader says it was compelled to project a single leader to gain political mileage.
The posters with slogans like 'Ab ki baar, Modi Sarkar' have taken over those with pictures of top leaders like Atal Bihari Vajpayee and LK Advani.
"BJP is compelled to project a single person as its leader as other parties too are doing so because of leader-centric politics, which is gaining currency in the country these days," said state BJP Vice President and MP, Raghunandan Sharma.
"Whether it is Sonia Gandhi, Rahul Gandhi, Mulayam Singh, Mayawati, Mamata or Jayalalithaa—all parties are following leader-centric politics these days. 
BJP is also doing so as it feels that it would prove to be politically beneficial," said Sharma, who was been denied party ticket from Mandsaur.