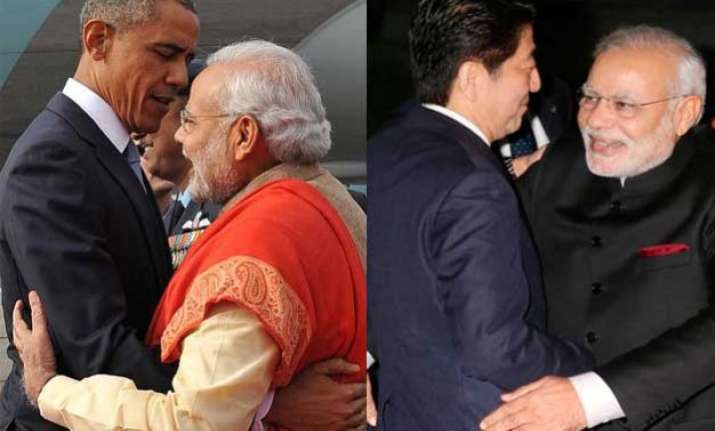 Prime Minister Narendra Modi seems to mastered the art of developing soulful relations with the world leaders.
Be it US President Barack Obama or Australian Premiere Tony Abbott, it took just two meetings for PM Modi to become BFF (Best Friends Forever) with the prominent faces.
But how does he manage that? Is it the magic of 'Jaadu-Ki-Jhappi' aka hug which is doing wonders for PM Modi?
To get a more clear picture let's get back into the past and have a look at the best bear-hug moments of PM Narendra Modi:
1. PM Narendra Modi hugs Barcak Obama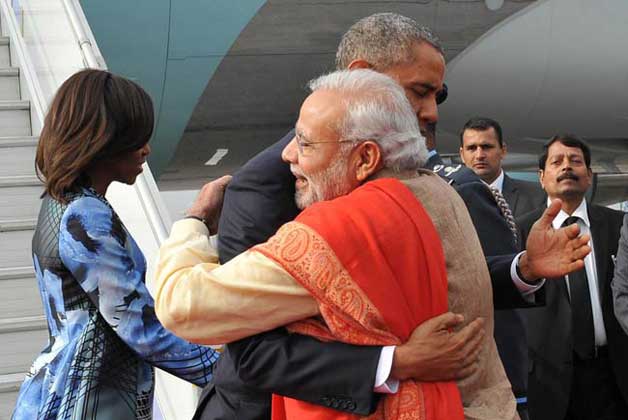 Keeping aside protocol, PM Narendra Modi received US President Barack Obama at IGI airport and greeted him with a warm bear hug.  
Obama arrived with wife Michelle to attend the Republic Day function in the national capital, on the personal invitation of PM Narendra Modi.
It was a "major gesture" from Obama as he has agreed to be out of the country around the time of the annual State of the Union address.
This newly-developed bromance between the Indian-American leaders gave a strong signal of 'Achche Din' for the roller-coaster relationship between the two largest democracies of the world.