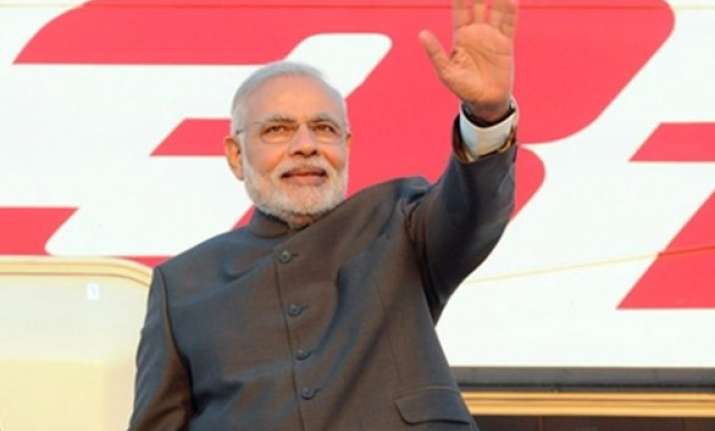 New Delhi: Prime Minister Narendra Modi is set to visit Bangladesh on June 6 and 7.
With the passage of land boundary agreement, an ambitious agenda is in the works ahead of Modi's visit to Dhaka.
The two neighbouring nations are likely to discuss security, defence and connectivity ties including Teesta water sharing accord.
"Main achhi khabar leke aaunga (I will come with good news)," Modi had told his Bangladeshi counterpart Sheikh Hasina on being reminded about her invite to visit Bangladesh during a telephone conversation between the two leaders soon after the Parliament passed the land boundary agreement.
The land swap agreement envisages transfer of 111 enclaves with a total area of 17,160.63 acres to Bangladesh, 51 enclaves with an area of 7,110.02 acres are to be transferred to India.
On Teesta, Bangladesh high commissioner in India Syed Moazzem Ali said that there was no new talk or negotiation on the river and that the accord was finalised.
According to him, the West Bengal government is "asking for some package deal from the central government".
"If they can reach an accord during Prime Minister Modi's visit, we will obviously be happy," he said.
Modi is likely to only visit the capital city of Dhaka.