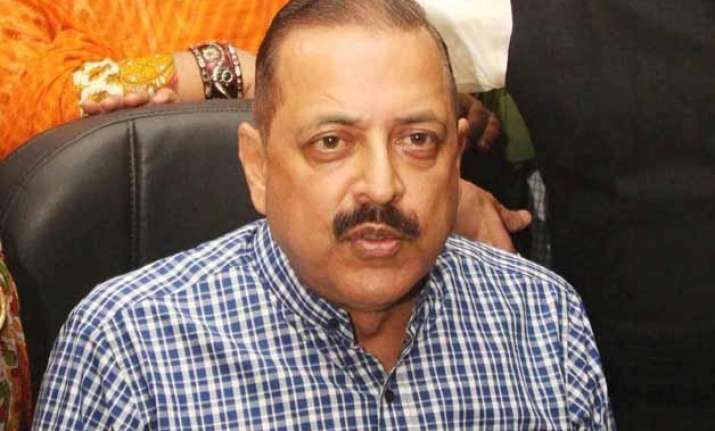 Katra (JK): Union Minister Jitendra Singh today said that Pakistan is always expected to fish in troubled waters in Jammu and Kashmir.  "As far as the Pakistan is concerned, it is always expected to fish in troubled waters (in Jammu and Kashmir)," Singh told reporters here.
He was replying to a question about outlawed Jamaat-ud-Dawa chief Hafiz Saeed pledging full support to the Kashmiris in their "struggle for freedom" and saying he backed "jihad" in the troubled state in concert with Pakistani government and the army.
"But what is more important for us, is not what Pakistan is doing, but what we have in the mind and the clarity with which we will deal with the situation like this (violence in Kashmir)," the Union Minister said.
"Jihad is the duty of an Islamic government...there is a government in Pakistan and it has always taken the stand that it is the right of Kashmiris to attain freedom. I say what our army will do to secure the right of the Kashmiris is jihad...we extend help to Kashmiris alongside the Pakistani government... we call this jihad," Hafiz said in a TV interview.
Hafiz was speaking on the issue of arrest of separatist leader Masarat Alam by the J-K government.