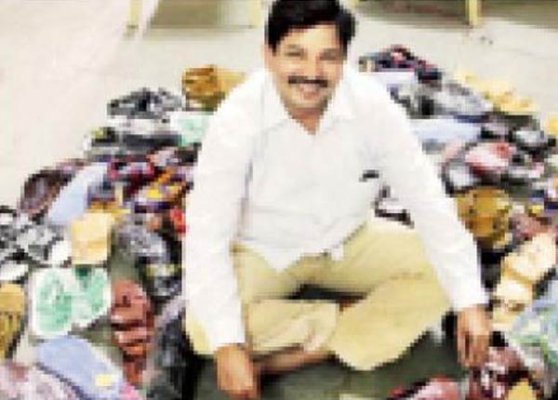 Mumbai: Mumbai's Worli Shiv Sena leader Arvind Bhosale is today a happy man. In 2005, when Narayan Rane left the Shiv Sena to join the Congress, Bhosale decided to stay barefoot till  Rane was not defeated at the hustings.
At that time, Bhosale says, Rane had vowed to finish off the Shiv Sena.
 "When Rane won in the byelection, I vowed never to wear shoes till the time Rane was not defeated. I stopped wearing footwear since November 21, 2005".
Bhosale's vow was fulfilled nine years later when Rane lost the recent assembly elections. Hundreds of Shiv Sena supporters have sent him pairs of new footwear, which was touched 800 as of now.