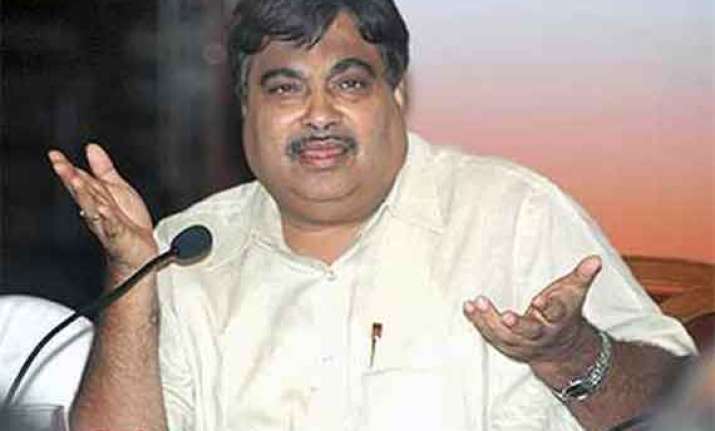 Kolkata: Keeping open the possibility of a post-poll tie-up with the Trinamool Congress, senior BJP leader Nitin Gadkari Saturday said West Bengal Chief Minister Mamata Banerjee should agree to a CBI probe into the Saradha chit fund scam to uphold her government's image.
"The other states (affected by the Saradha scam) have agreed to a probe by the Central Bureau of Investigation. The Mamata Banerjee government should also agree to such a probe to protect the people's interest and uphold the regime's credibility and image," Gadkari told media persons at the state party office here.
Responding to a query on whether the BJP-led National Democratic Alliance would welcome the Trinamool into its fold, Gadkari said: "We are confident that the NDA will get an absolute majority in the Lok Sabha polls.We won't need the support of any regional party."