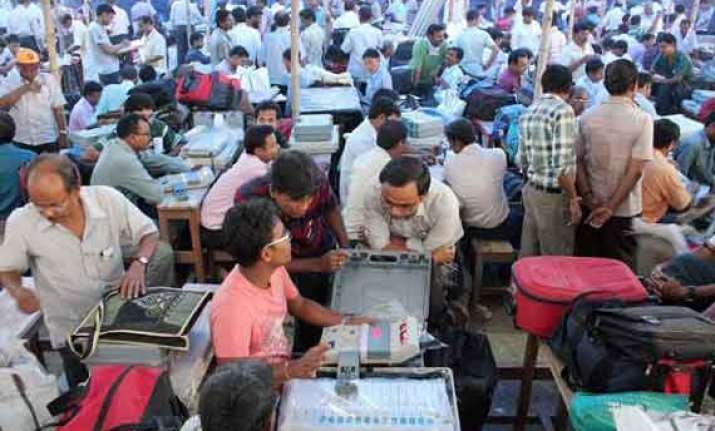 Kolkata: Notwithstanding the oppressive heat, enthusiastic voters stood in long queues, as around 70 percent of the electorate exercised their franchise by Thursday afternoon in six Lok Sabha constituencies of West Bengal.
The authorities said the polling process in the second phase of elections in the state - after four constituencies voted a week back - was peaceful. However, the opposition parties accused the ruling Trinamool Congress activists of indulging in rigging and other electoral malpractices at several booths.
Despite the temperature rising close to 40 degree celsius in many areas, the young and the old, men and women turned up in large numbers to cast their votes for Jangipur, Murshidabad, Malda North, Malda South, Balurghat and Raiganj seats since polling began at 7 a.m., an official said.
"The average percentage is around 70 percent till 3 p.m.," Election Commission sources told IANS here.
The percentage was the highest in Ballurghat at 71.88, and lowest in Malda South (68.30).