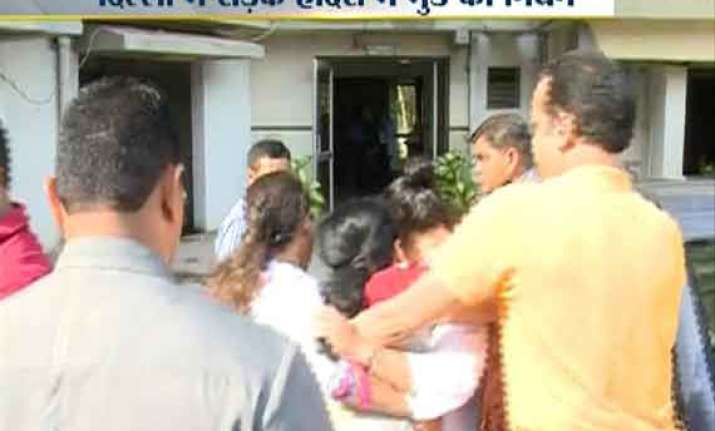 New Delhi: Union Minister and senior BJP leader Gopinath Munde asked for water and to be rushed to the hospital before he fell unconscious and passed away early Tuesday morning here, sources said.
"Munde was going to Indira Gandhi International Airport in his white Maruti Suzuki SX4 'DL 8C BF 0034' car when he was hit by a Tata Indica at Aurobindo Chowk around 6.20 a.m.," a police official said.
Munde was coming from Prithviraj Road and going towards Safdarjung Road when the Indica going towards Tughlak Road from Aurobindo Marg hit his car.
According to sources, Munde, who was sitting on the rear seat of his car, fell inside the car due to the sudden jerk caused by the collision, and was helped by a security guard to sit up.
"Following the accident, Munde asked for two sips of water, and advised his driver to take him to the hospital," a source said.