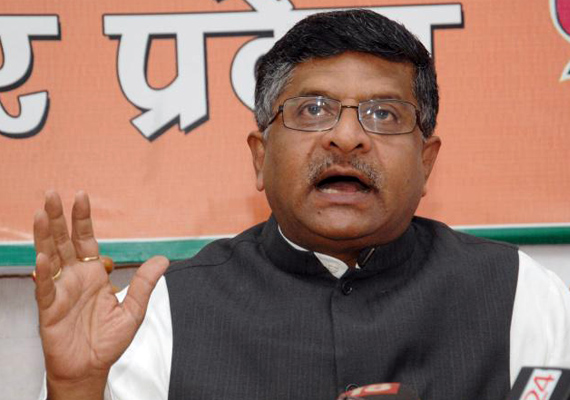 New Delhi, Feb 28: BJP today condemned the language used by Congress general secretary Rahul Gandhi in criticizing its leader L K Advani during the election campaign in Uttar Pradesh and asked him to exercise restraint.

"Rahul Gandhi has once again attacked Advani. The kind of language he has used is condemnable..... Advani is a respected leader. We condemn Gandhi's words outrightly," BJP chief spokesperson Ravi Shankar Prasad said.

According to reports, Gandhi had said yesterday at a public meeting that during his yatra against graft, Advani could not see corruption in states like Uttarakhand and Karnataka where BJP is in power.

Gandhi also alleged that during the Lokpal debate in Parliament, BJP MPs were laughing and saying the Bill is not their dream.

BJP is unhappy with Gandhi's repeated attacks on Advani.

Prasad wondered which media consultant is advising Gandhi during the on-going election campaign in Uttar Pradesh.

"He should know that in India you cannot guide a poll campaign through a media consultant. Gandhi has a right to criticise but he should practice restraint in the use of language," Prasad said.