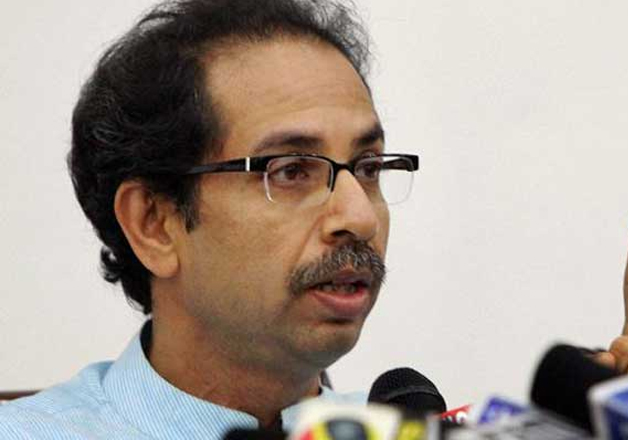 Referring to Prime Minister Narendra Modi's promise to waive farmers' loans in poll-bound Uttar Pradesh, Shiv Sena chief Uddhav Thackeray on Monday said the party should first implement it in Maharashtra where it is already in power. 
"In Uttar Pradesh, though BJP won't come to power, it has lied in its manifesto that it would waive the farmers' loans if it comes to power. Here in Maharashtra, BJP is already in power so will they waive farmers' loans? If you do so, Shiv Sena will always support you," he said addressing a campaign rally in neighbouring Pimpri Chinchwad for civic polls. 
The Sena chief also said if BJP and Prime Minister Narendra Modi were taking credit for the surgical strike, they should also take responsibility for the food being provided to soldiers. 
"There are soldiers who are fighting the enemy in minus degrees. Surgical strike was done by our armed forces but congratulatory hoardings were put up of Modiji. If you are taking credit for surgical strike, you should also take credit for the food being served to soldiers," Uddhav added. 
Taking a dig at the bonhomie between NCP chief Sharad Pawar and Modi, Uddhav said before polls Modi was targeting Pawar, however after the elections, the PM praised him. "Modi and Pawar are the two sides of same coin," he added. 
Uddhav also hit out at BJP for allegedly harbouring goons in the party and said there was a time when Shiv Sena had an alliance with the party as there were respected leaders like Atal Bihari Vajpayee, L K Advani in it. 
"However, you see now, goonda elements are there in the party. How BJP will lead a fear-free government with these kind of people," questioned Uddhav. 
He said there was a time, when Shiv Sainiks worked hard for BJP and now Modi is speaking about taking out horoscopes. 
"Whose horoscope you are trying to take out? If Balasaheb Thackeray had not stood behind you that time (when Modi had few backers after the Gujarat riots), nobody would have known where you and you horoscope would have been."