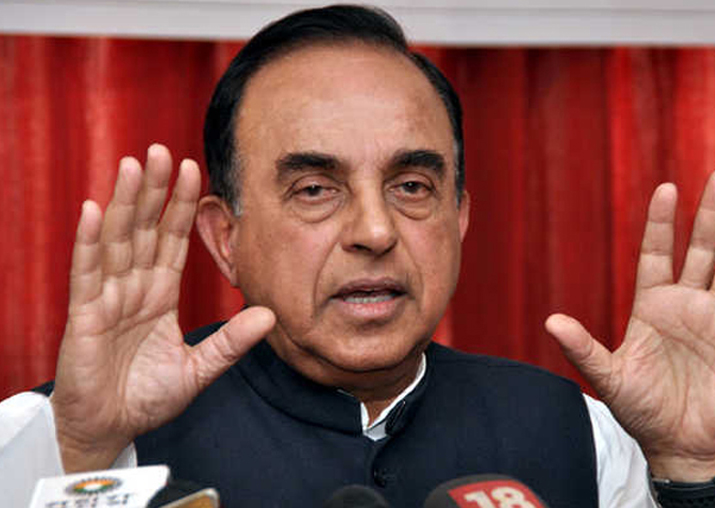 Reacting sharply to the reports of intimidation and humiliation of Kulbhushan Jadhav's family members by Pakistan, firebrand BJP leader Subramanian Swamy today said that New Delhi should go to war with Islamabad and tear it into four parts to teach it a lesson.
Swamy said that only splitting Pakistan into four pieces is the 'permanent solution' to the decades old problem.
"Before targeting Hindu women for not putting sindoor on their forehead first avenge the removal of Mangal Sutra from Jadhav's wife by Pakis," his tweet reads.
Yesterday, India had accused Pakistan of violating mutual understanding on Jadhav's meeting with his wife and mother, saying the former naval official appeared coerced and under considerable stress during the tightly-controlled interaction. 
The MEA also alleged that the mangalsutra, bangles and bindi of his mother and wife were removed before they could meet Jadhav. 
Pakistan has, however, rejected as baseless India's contention and claimed that his wife's shoes were confiscated on security grounds as there was something in it.