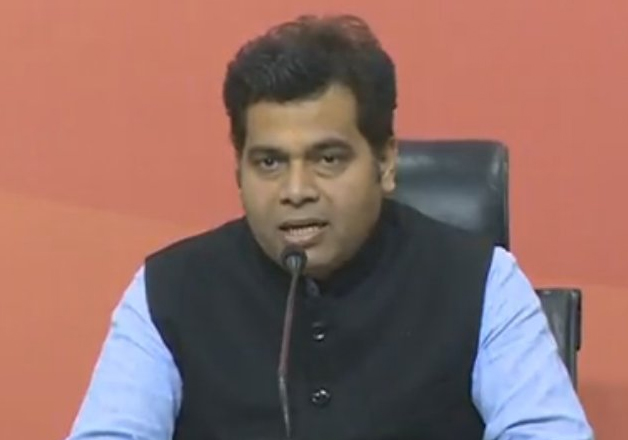 The Bharatiya Janata Party (BJP) today hit back at the Congress for pointing fingers at it and its supporters over hacking of verified Twitter accounts of the grand old party and its vice-president Rahul Gandhi. 
Party's national secretary Shrikant Sharma said that allegations levelled by the opposition party shows its mental bankruptcy as it 'blames the ruling party for everything going against it'. 
"We absolutely reject the charge. It only shows Congress' bankruptcy that it blames BJP for everything. When court asked their leaders to appear, it blamed BJP when summons were issued later it still blamed BJP and now it is blaming BJP for something completely unrelated to the party," Sharma said. 
Demanding apology from the Congress for making such a 'baseless' allegation, Sharma said, "The government's IT department has taken the matter seriously and police have also launched a probe."
Noting that Congress often credits late prime minister Rajiv Gandhi for ushering in digitisation in India, he said, "Its vice-president Rahul Gandhi questions the concept of digital India, a flagship programme of the Modi government. Congress should answer who of the two leaders is right."
Blaming 'fascist' forces for the hacking, Congress chief spokesperson Randeep Surjewala said it reflects the extremities of an intolerant culture that resorts to abuse when cornered. 
Senior party leader Digvijay Singh pointed fingers at 'followers of the government' for this. 
Meanwhile, sources at Twitter said that there was no security breach at their end, but the accounts may have been compromised through breach of e-mail. 
With PTI Inputs