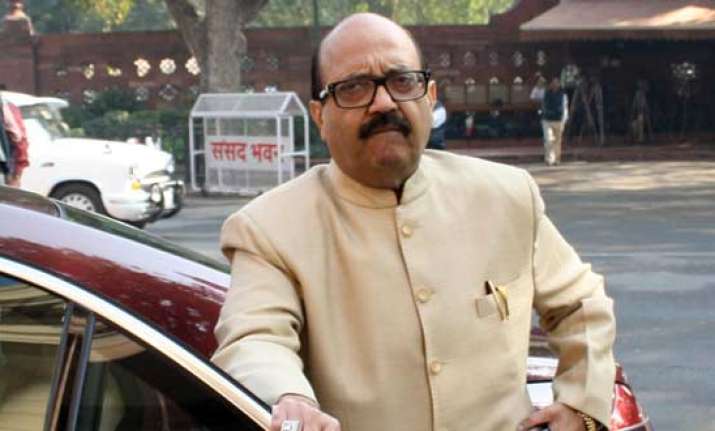 A 'hurtful' Amar Singh confided in Samajwadi Party supremo Mulayam Singh Yadav as he complained to his party chief about continuous insults targeted at him by Uttar Pradesh Chief Minister Akhilesh Yadav and his supporters.
"I don't want to hurt him, but the insults have gone beyond the limit of my tolerance," ANI quoted Amar Singh as saying yesterday.
"My heart is full of pain, will talk to Mulayam Singh ji. Mulayam ji was the one who stood by me against his son publicly," Singh said.
On being asked if he will resign, Singh said that he wouldn't take such a step as it will hurt Mulayam. "I'll abide by his decision," he said.
The UP CM has time and again shown his distrust for Amar Singh. He was even against Sing's reinduction in to his party earlier this year.
However, Amar Singh has always found Mulayam Singh on his side.
The Samajwadi Party is hit by a dramatic event just ahead of the Assembly polls when in a tit-for-tat situation, Akhilesh had ousted his uncle Shivpal and three others from the government, while the party brass retaliated by sacking general secretary Ramgopal Yadav for six years from the party. 
The UP CM had put the blame of rift in his party on "outsiders" as he took a snipe at Amar Singh.
"How will it work if outsiders interfere in the family matters? Everyone listens to Netaji and everyone abides by what he says," he had said.