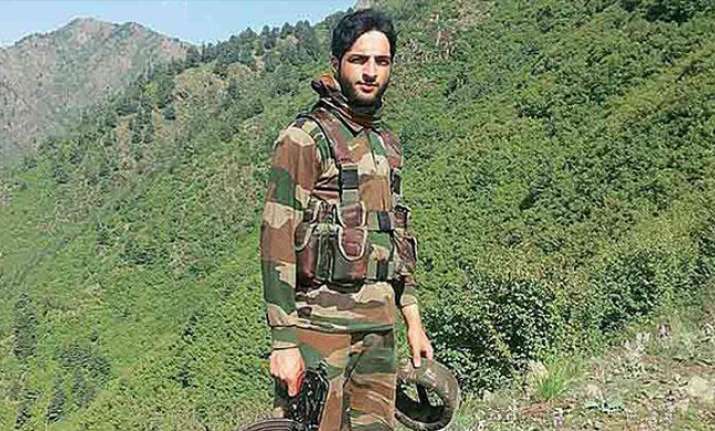 The Jammu and Kashmir government's decision to approve compensation for the family of Khalid Muzaffar Wani, the brother of slain Hizbul Mujahideen commander Burhan Wani, along with 16 others who were killed by the armed forces on July 8, has already sparked a political storm with the PDP's ally BJP saying it is opposed to it. 
"The BJP will oppose it because we are of the firm opinion that he was a terrorist. There is no provision for grant of ex-gratia or compensation to the family of a slain terrorist," said Sunil Sethi, advocate and chief spokesperson of the BJP in J&K.
However, the state government has said that the list was "preliminary" and had given week's time for filing of any objection before formal orders are issued.
"This is a preliminary list and not a final decision. That is why we have sought objections," said Muneer-ul-Islam, Deputy Commissioner (Pulwama). 
Under the rules, an ex-gratia of Rs 4 lakh is sanctioned in such cases. 
Army had said that Khalid was an over-ground worker of Hizbul Mujahideen and was killed in an encounter. However, locals claimed that he had no links with militancy. 
Khalid (25) was pursuing Masters Degree in Political Science from the Indira Gandhi National Open University.
Also on the list is Shabir Ahmad Mangoo, a contractual lecturer who died when he was allegedly beaten up by the army personnel at Khrew in Pulwama on August 17 this year. 
Locals had claimed that army conducted house to house searches for the youths, who were leading violent protests in the area, which was resisted by the residents of Khrew. In the ensuing clash, 30-year-old Mangoo died.
While the J&K government regularly compensates civilians killed by militants or during anti-militancy operations, it doesn't usually make public the identities of those involved. 
In the latest move, officials said the government has issued a list of 27 civilians, who have been killed or have gone missing in south Kashmir's Pulwama district and whose cases have been processed for compensation. While the government has cleared compensation for 17 people, it has rejected four cases and deferred its decision in six cases.