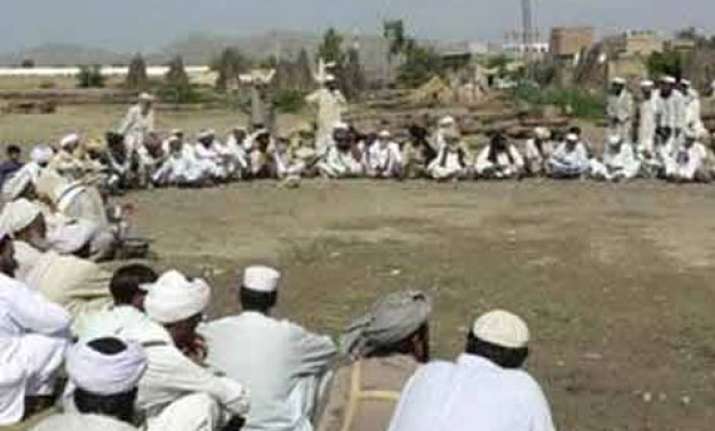 Sukkur: In the aftermath of shaking hands with her maternal uncle on the occasion of Eid, elders declared a lady 'kari' (black female) and decided to punish her for 'committing a heinous crime'. They ordered her husband to unleash the hounds on her.
The victim, identified as Rasheeda, managed to run away to her parent's house, was left severely injured in the incident.
The incident had taken place at a village in Badani Town of Kashmore in Pakistan. 
Victim's father, Umair Ali Chachar, claimed that the situation worsened when Rasheeda's uncle Piyaro Chachar went to visit her on the occasion of Eid last month. He said that her daughter greeted him by shaking his hand, a custom in rural Sindh. 
Umair Ali, a resident of Kashmore, also claimed that five years ago he was forced to get his daughter married to Ghulam Nabi alias Gul Chachar. 
"After the marriage, Gul used to torture my daughter and it was an abusive marriage," he said. 
Rasheeda's husband, however, disapproved the allegations leveled by his father-in-law and announced that his wife was a 'kari'. 
When the incident was brought into the notice of her in-laws, they put the case before the village elders where it was ordered that Gul should unleash the hounds on her. 
What is Kari:
It is a form of gender-based violence due to the belief the victim has brought dishonor upon the family or community. The killing is viewed as a way to restore the reputation and honour of the family.