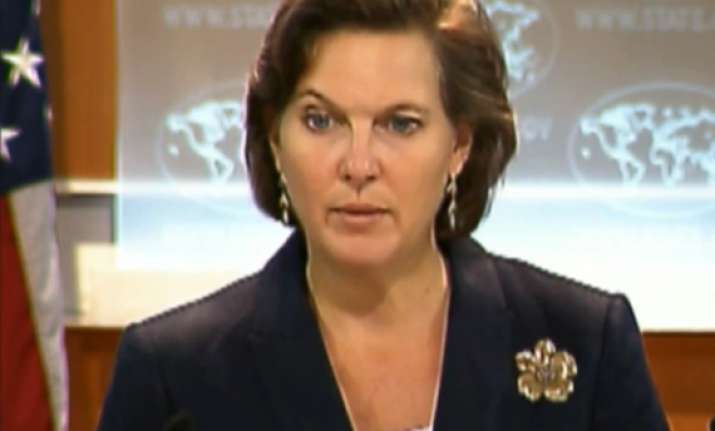 Washington, Jan 5: The US today said it believes that Kashmir issue can be best resolved through bilateral channels between India and Pakistan and praised the resumption of talks between the two neighbours.

"The US believes that this (Kashmir) issue is best solved in bilateral channels. We've been very supportive of the work going on in bilateral channels and we'd like to see it continue," State Department spokesperson Victoria Nuland told reporters at her daily news conference.

Noting that there has been no change in US policy towards Kashmir, the State Department official said the US policy regarding the Kashmir region has been consistent for many years.

The United States takes no position on the dispute and urges all parties to seek a peaceful solution to resolving the conflicting claims.

"The US has always welcomed dialogue and better relations between India and Pakistan, including on the issue of Kashmir.

The pace, scope, and character of that dialogue is of course something for Indian and Pakistani leaders to decide," a senior State Department official said on condition of anonymity.