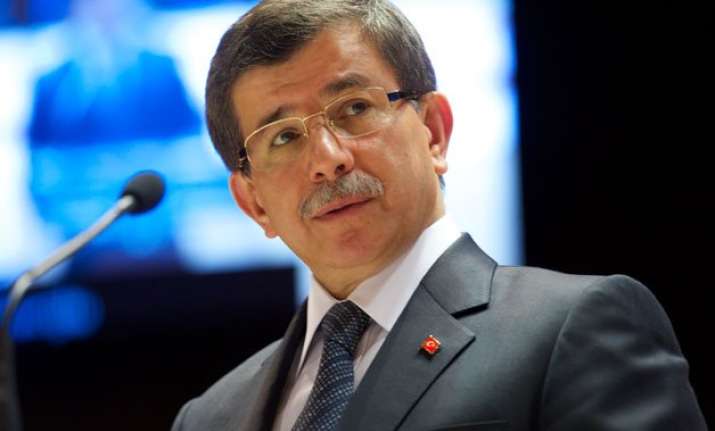 Ankara:Turkish Prime Minister Ahmet Davutoglu sharply criticised the remarks of US Secretary of State John Kerry that the US would have to negotiate with Syrian President Bashar Al Assad in the end.
"There is no difference between handshaking with Assad and handshaking with Hitler," Davutoglu said at the parliamentary group meeting of his ruling Justice and Development Party, Xinhua reported on Tuesday.
We are hearing voices from the West that they have to negotiate with Assad, Davutoglu said, adding that this contradicted the human conscience.
Those who would handshake with Assad would bear the responsibility of all the future cruelty in the Middle East, Davutoglu added.
On Sunday, Kerry said the US and some other countries, which he did not mention, were exploring ways to "reignite" the diplomatic process to end the Syrian crisis.
Turkey, once an ally of Assad, is now the fiercest opponent of the current Syrian government and has been supporting the opposition trying to topple the Syrian president since 2011.
Turkey declared the Syrian administration as illegitimate and conditioned any resolution of the crisis to the ouster of Assad from power.