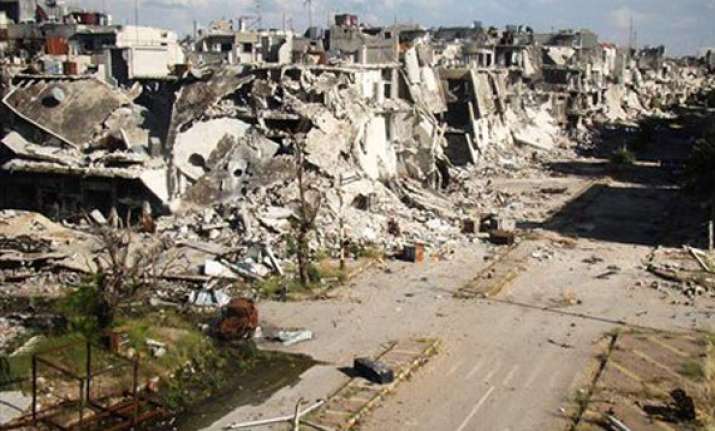 Homs  May 28 :  Violence continued in Syria on Monday with shelling in Homs province as EU nations discussed whether to ease sanctions to allow for weapons shipments to rebels.
Activist footage from the town of Talbiseh, near the city of Homs, showed buildings being shelled and the aftermath.
The video also showed the funeral of one man who was said to be killed in the violence.
The activist videos appeared genuine and corresponded to other AP reporting about the events depicted.
Syria restricts the access of reporters.
As the violence continued, EU nations were divided on whether to ease sanctions against Syria to allow weapons shipments to the rebels.
Britain is the most outspoken proponent of relaxing the arms embargo but faces opposition from some members that feel more weapons would only increase the killings and tarnish the EU's reputation as a peace broker.
Over the past two years, the EU has steadily increased the restrictive measures against the President Bashar al-Assad's regime, including visa restrictions and economic sanctions.
The UN's top human rights official, Navi Pillay has indicated in a recent report that the number of deaths since the uprising against Assad's regime erupted in March 2011 has now passed the 80,000 mark.