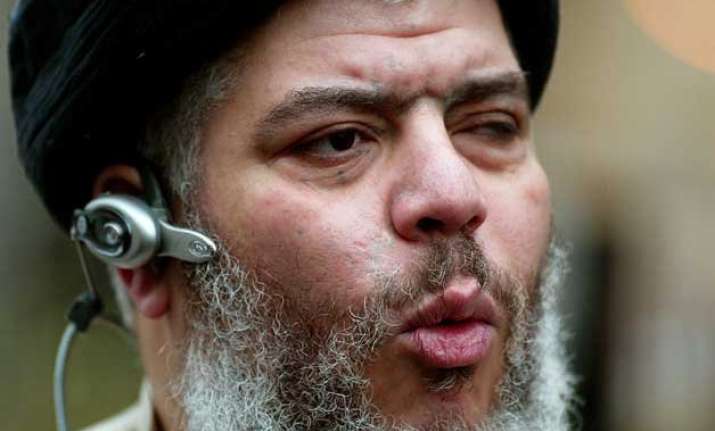 New York: A US court on Friday awarded life imprisonment to radical cleric Mustafa Kamel Mustafa, also known as Abu Hamza, who was found guilty on 11 counts of terrorism in May last year.
Hamza, who was extradited to the US from Britain in 2012, was known for delivering incendiary speeches against the West at London's Finsbury Park Mosque.
Among the 11 charges on which he was found guilty May 19 last year, were two that were punishable with a maximum penalty of life in prison. Those included taking hostages and conspiring to take hostages.
"You have not expressed sympathy or remorse" and if you remain free the world will not be a safe place, federal Judge Katherine Forrest said while reading the cleric's sentence in a New York court.
The cleric was found guilty of taking part in the kidnapping of 16 tourists in Yemen in 1998, supporting the jihad in Afghanistan between 2000-2001, and conspiring to create a jihadi training camp in Oregon in the US.
"Abu Hamza's blood-soaked journey from cleric to convict, from imam to inmate, is now complete," Manhattan District Attorney, Preet Bharara, said in a communique after hearing the sentence.
The district attorney added that after several years of fighting extradition, the radical cleric ended up facing justice, as will all those in the US who were involved in terrorist acts against innocent civilians.