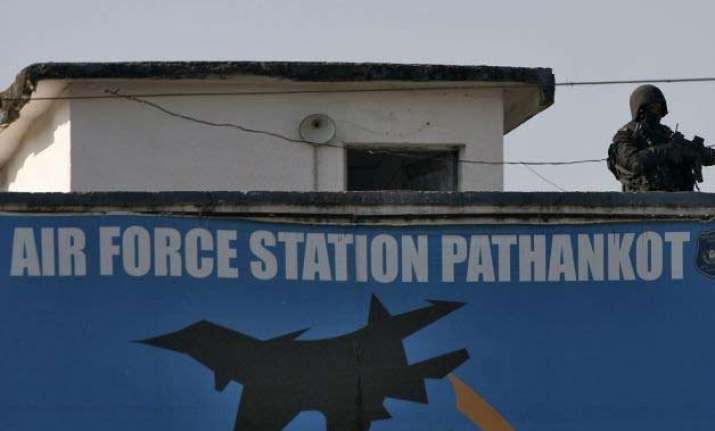 Islamabad: Pakistan's Foreign Office has said that a team of special investigators probing the Pathankot IAF base terror attack will soon visit India to collect evidence.
Providing the details of visit, spokesperson of the Foreign Office, Nafees Zakaria said, "The special investigation team will shortly visit India to collect evidence on the airbase attack."
He, however, did not give any specific date for the visit. The special investigation team, that included experts from civilian and military intelligence agencies, was set up by Prime Minister Nawaz Sharif last month to probe the January 2 attack which killed seven Indian soldiers and all six terrorists.
Interior Minister Chaudhry Nisar Ali Khan said last week that India had already agreed to the visit of Pakistani experts to collect evidence.
Pakistan has already lodged an FIR into the Pathankot attack which has paved the way for the prosecution of anyone who is found guilty of involvement in the attack.
The FIR by the Counter-Terrorism Department of Punjab police, however, did not name Pakistan-based Jaish-e-Mohammed (JeM) chief Masood Azhar, whom India has accused of having masterminded the deadly assault.
On the meeting of the foreign secretaries of the two countries, Zakaria said there was no hurdle for it.
He, however, refused to give any date for such a meeting, which was initially planned for mid-January but was postponed due to the Pathankot attack.
Zakaria said the officials of the two countries were in touch to work out the date for the meeting.
"It has not been suggested at any stage that these talks will not take place. Both sides are discussing a mutually convenient date for the talks," he said.
Responding to a question, Zakaria rejected that the "struggle in Kashmir" was anyway linked to terrorism.
When asked about possible meeting of the two Prime Ministers on the sidelines of the Washington Nuclear Security Summit next month, he said, "No such proposal is on the table".
He also expressed concern over the "exceptional treatment" given to India by the Nuclear Supplier Group.
"Pakistan is a peaceful country and also wants peace in this region. We are, therefore, against any arms race," Zakaria said.
With Agency Inputs