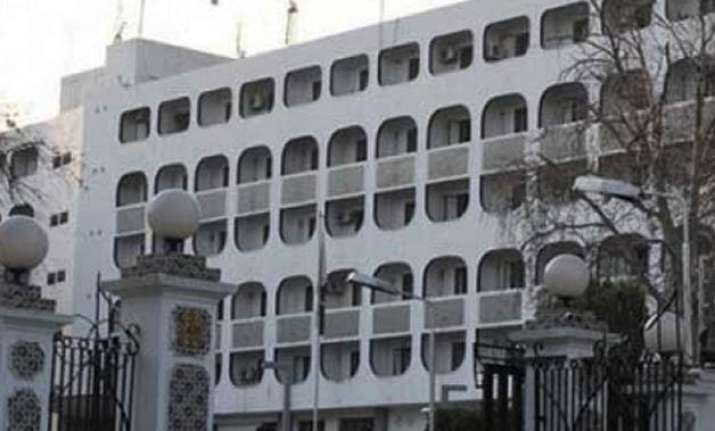 Islamabad: Pakistan today said it hosted a meeting between Afghan government and the Taliban that was also attended by the US and Chinese representatives, in the first publicly acknowledged talks with the militant group.  
Pakistan Foreign Office said that as part of its commitment to facilitate an Afghan-led and Afghan-owned peace and reconciliation process, a meeting was held by Pakistan between the Afghan Government and Afghan Taliban representatives yesterday in Murree, an exurb of Islamabad.
"The meeting was held in Murree on July 7, 2015. The representatives of China and the USA also participated in the meeting," it said.
It is for the first time that such an announcement has been made about peace process between Afghans and the Taliban.  The Foreign Office said that the participants were duly mandated by their respective leadership and expressed their collective desire to bring peace to Afghanistan and the region.
The participants exchanged views on ways and means to bring peace and reconciliation in Afghanistan. It was agreed that for lasting peace in the region, each side would approach the process in sincerity and with full commitment, it said.  
The participants recognised the need to develop confidence building measures to engender trust among all stakeholders.
The participants also agreed to continue talks to create an environment conducive for peace and reconciliation process.  The next meeting will be held at mutually convenient date after Muslim holy month of Ramazan.
"Pakistan expresses its profound gratitude to the Government of Afghanistan and Tehreek-e-Taliban Afghanistan for their willingness to work towards bringing lasting peace in Afghanistan. We also thank other partners in peace, including the United Nations, for their contribution to peace, stability and development of Afghanistan," it added.  
The talks come after Pakistan Prime Minister's Adviser on National Security and Foreign Affairs Sartaj Aziz had said last month that the Afghan government representatives and the Taliban were expected to meet in a week's time.
Taliban militants have stepped up attacks on Afghan and US-led foreign forces in the recent months, after most coalition troops withdrew from Afghanistan at the end of 2014.