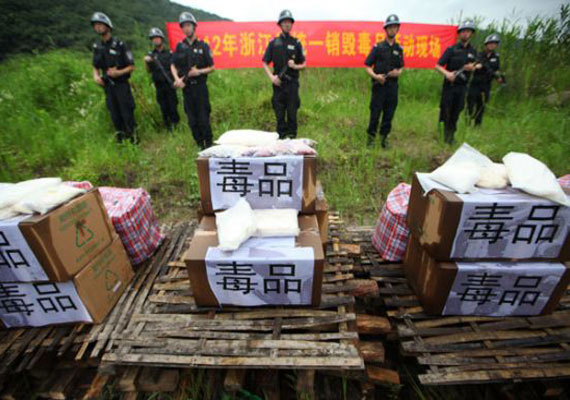 Beijing,June 23: Over 250 people, including four Vietnamese, have been arrested in two Chinese provinces for their involvement in drug trafficking, police said.
Police in northeast Heilongjiang province arrested 251 people, Xinhua reported.
Some 16.5 kg of methamphetamine and 5,500 methamphetamine tablets were seized by police in the two-year campaign, said an official from the public security bureau.
Police in southwest Guangxi Zhuang region arrested four Vietnamese people for trafficking and attempting to manufacture drugs.
The four Vietnamese were detained in Dongxing city in April, when they attempted to smuggle packed drugs across the border to Vietnam, the public security bureau said.
Police seized more than 16 kg of liquid raw material for producing methamphetamine, 7.5 kg of methamphetamine, and 990 grams of ketamine.