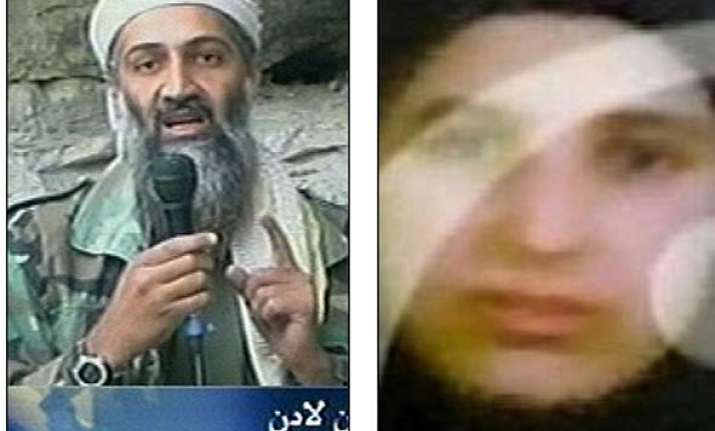 London, Jun 11: Slain al Qaeda chief Osama bin Laden used to have sex with his first wife for days on end whenever he came back from waging Jihad, says his first wife, The Daily Mail, London reported. 

The former Al Qaeda leader would vanish into his bedroom with Najwa bin Laden upon his return and not come out until they had properly reacquainted themselves, says his first wife.

Asked by an interviewer to name her favourite time when living with the terrorist, she replied: 'The sleeping time'.


Najwa was the first of six wives of bin Laden and married him at the age of 17. They had ten children together but divorced before the 9/11 attacks.

She was interviewed by U.S. investigative reporter Jean Sasson for her biography but the journalist yesterday revealed details which have not come out before.

'When I asked Najwa what her favourite time of day was, she admitted that it was "the sleeping time",' Sasson said.

She added that Najwa was not referring to actually going to sleep but 'that's when he (bin Laden) was giving her all his attention'.

'Omar (her son) said that when he was a child, Osama would come home from Afghanistan and take Najwa into the bedroom and they wouldn't come out for days,' she said.At the time of bin Laden's killing, he was living with three later wives in a compound in Abbottabad in Pakistan where it has been reported that U.S. soldiers found herbal viagra.

Sasson said she 'wouldn't be surprised' at all if that were true.'He had a younger wife, plus two other wives there. I remember that on the day a clinic opened in Saudi Arabia for men who were impotent, cars lined up through Riyadh waiting.

'And most of the men were elderly, and they were very concerned because they had four wives, and they said they could only do it twice a day. Some of these men were, like, 80.'

Sasson also revealed bizarre details about the bin Laden family road trips into the desert.

'Osama had these kicks where he would take the boys out into the desert and have them march long distances and not give them water,' she said.


'But after 1994, after the Saudis froze his assets and revoked his passport, and there had been attempts on his life, he became more paranoid and decided that the whole family had to survive with nothing.'He started including the wives and the small children, and he would drive them into the desert and have them dig holes and sleep in them, using only the sand to keep them warm.'

Sasson said that Najwa bin Laden's life was tough but that once she overcame her uncomfortableness about speaking she 'enjoyed talking about her life'.

She added that she did not think bin Laden was insane, although his son told her that he 'often suffered from depression and got very quiet'.

Osama bin Laden's fourth eldest son Omar has written a book, Growing Up bin Laden, which is due to be published shortly.

His publisher said in an interview with the New York Times Magazine that it was not a revenge memoir but said: 'He just always wanted a normal life, and he couldn't have one with his father' Omar, now 30, denounced the Al Qaeda leader's killing as 'criminal' last month and said he reserves the right to take legal action against America, according to a statement apparently made by him on an Islamist website.

Married to a British woman 25 years his elder, he has been based in the Gulf in recent years.In April, his wife - formerly known as Jane Felix-Browne, but who now goes by the name Zaina Bin Laden - fell pregnant with the couple's baby following IVF treatment.