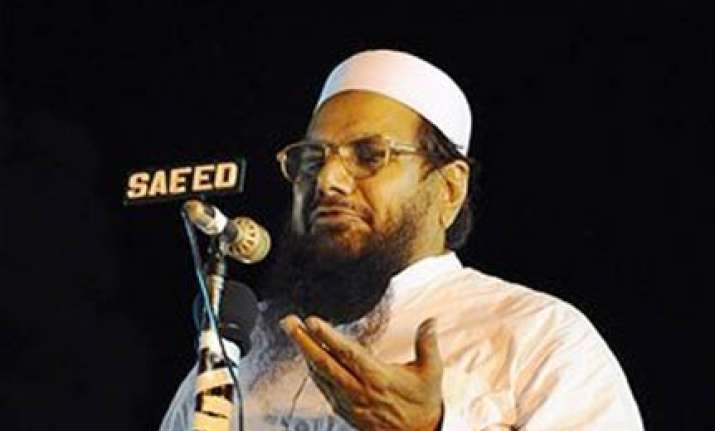 Islamabad, Nov 20: Banned militant groups like the Jamaat-ud-Dawah defied restrictions imposed on their activities by Pakistani authorities and collected hides of animals sacrificed during Eid-ul-Azha even in the federal capital and the garrison city of Rawalpindi.
About 31 groups, including those banned by the government, successfully conducted a campaign to collect hides under the guise of welfare organisations, The Express Tribune newspaper reported today.
The JuD set up seven camps in Islamabad and 10 more in Rawalpindi to collect hides of animals, the group's spokesman Yahya Mujahid said.
He said the JuD is "not a banned outfit".
"But yes, we are under observation," he said, adding that JuD is not involved in "any terrorist activity".
An official of the Islamabad administration explained that these groups were able to collect hides as authorities remained focussed on security-related issues during the Eid-ul-Azha festival.
He said the administration did not take "any stern action" against these group due to prevailing security threats. The administration of Islamabad and Rawalpindi had made an agreement before Eid to ensure strict action against groups found involved in collecting hides.
Police in the two cities were instructed to take action against any banned group trying to collect hides.
However, Deputy Commissioner Amir Ali Ahmad claimed a "very small number of organisations" set up camps to collect hides. He claimed that if a banned outfit operated under its changed name, it was an "exception".
Ahmad said the administration would direct police to take action if people pointed out such illegal camps.
He claimed it was "quite difficult to differentiate between welfare organisations and banned outfits."
Every year, militant groups like the JuD and Jaish-e-Mohammed collect the hides of thousands of sacrificial animals.
Experts say these hides are sold by the groups to collect sizeable funds.
Despite cracking down on the JuD and detaining some of its top leaders after the 2008 Mumbai attacks, the Pakistan government has not issued any formal notification to ban the group. PTI