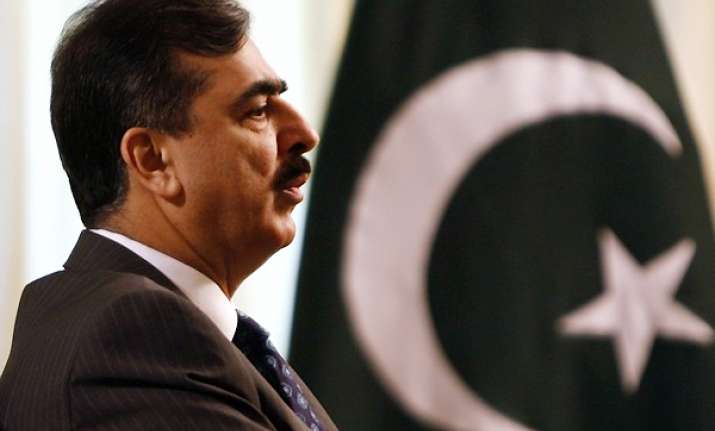 Islamabad, Feb 5: Prime Minister Yousuf Raza Gilani today pointed to the "stark difference" in the continuity of the democratic systems of India and Pakistan and said conspiracies were being hatched against his government to prevent the holding of elections to the Senate next month.

Pakistan and India were created on the same date but there was a "stark difference in how they have continued" with their democratic systems, Gilani told reporters on the sidelines of an official function in the federal capital.

For a long time, not a single government in Pakistan was allowed to complete its term, he remarked.

This had led to a spate of problems for Pakistan and the completion of parliament's term is in the interest of the country, he said.

Gilani said "lots of conspiracies" were being hatched to disrupt the polls to the Senate or upper house of parliament and the government had faced lots of difficulties, he said.

"Even now, one party has gone to court to stop the Senate polls," he said, in an apparent reference to Imran Khan's Pakistan Tehrik-e-Insaf, which has approached the Supreme Court to stay the elections.

Gilani's Pakistan People's Party (PPP) is widely expected to win a majority of the 54 Senate seats for which polls will be held next month.

The premier has repeatedly alleged that elements opposed to his government have been hatching conspiracies to disrupt the elections.

The premier said his government is holding talks with its allies and opposition parties for the unanimous passage of a constitutional amendment to legitimise recent bye-polls.

All previous amendments in the recent past had been passed with consensus in parliament and the government wants the 20th amendment to be cleared in the same manner, he said.