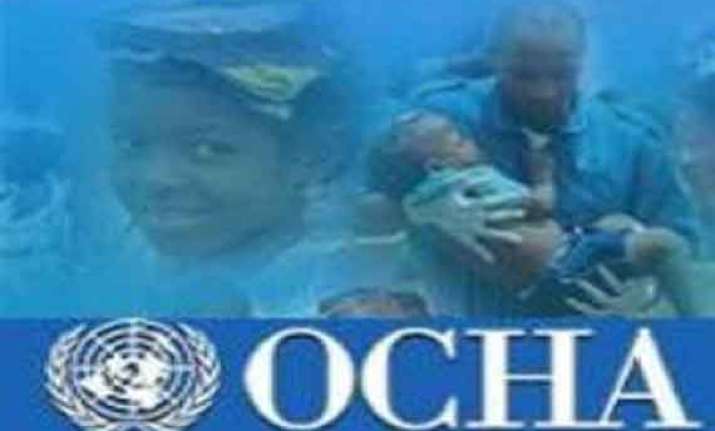 United Nations: The UN Office for the Coordination of Humanitarian Affairs (OCHA) said a 15-truck convoy delivered food aid for 30,000 people in opposition-held areas of Syria.
"The convoy also delivered medicine for 15,000 people and essential household items for 10,000 people," Xinhua quoted a UN spokesman as saying.
"This aid is part of the plan approved last week by the governor of Aleppo to help some half a million people both in opposition-and government-held areas," the spokesman said on Friday.
According to the Office of the High Commissioner for Human Rights (OHCHR), the water grid in Aleppo was repaired dozens of times in April alone, mostly to fix damages caused by aerial bombardment and shelling.
Consequently, as many as 2,500 prisoners and detainees face dire humanitarian conditions, disease, lack of medical treatment and adequate food, water and other essential supplies. Their suffering are compounded by the ongoing fighting around the prison grounds.
Hundreds of them died due to shortages of food and medical supplies, from untreated diseases as well as due to the ongoing fighting in the vicinity.