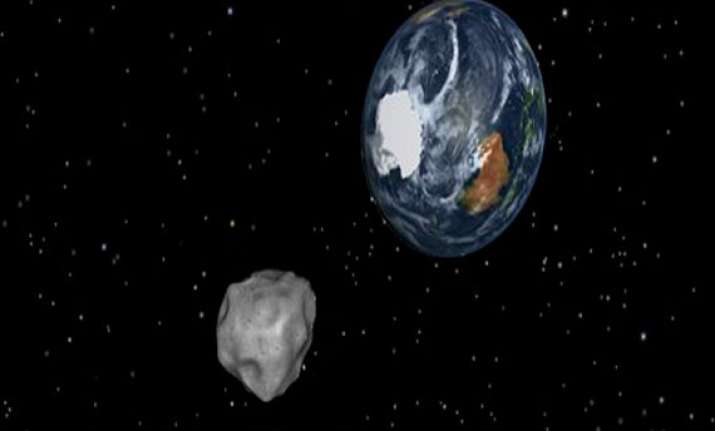 Boston, Feb 16: A 150 feet (45 metre) wide asteroid hurtled safely past Earth on Friday after it came within an incredible 17,150 miles (27,599 kilometres) - making it the closest known flyby for a rock of its size.
Asteroid 2012 DA14, as it's called, came closer to Earth than many communication and weather satellites orbiting 22,300 miles (35,887 kilometres) up.
Scientists insisted these, too, would be spared, and they were right.
"We are safe. DA14, we call it, was discovered last year. We've been monitoring its movement all throughout the solar system," said Dr Jim Green, NASA Planetary Science Division Director.
Green said that NASA was currently monitoring more than nine thousand asteroids and they believe 1,800 of them are reasonably large.
The asteroid was too small to see with the naked eye even at its closest approach around 2:25 pm eastern time (1925 GMT), over the Indian Ocean near Sumatra.