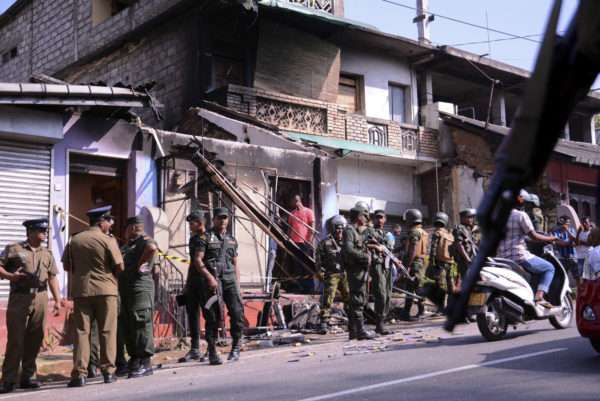 Social networks across Sri Lanka were blocked on Wednesday by the government as around 600 troops were deployed in the central district of Kandy, where incidents of violence between Muslims and Buddhists continued for the third consecutive day despite a state of emergency.
A nationwide state of emergency was declared by President Maithripala Sirisena yesterday after communal violence erupted two days ago in the Theldeniya area and spread to other areas of the central hill district that left two persons dead and damaged several mosques and homes. 
Police clamped an indefinite curfew on Sunday night in Kandy where the violence has been centred following the death of a Buddhist man in an altercation with a group of Muslims.
Following the man's burial on Tuesday, a wave of disturbances broke out in Teldeniya, where supposed radical Buddhists burned a mosque and some 100 shops.
According to an official, Sri Lanka's Telecommunications and Regulatory Commission had asked the internet service providers to block access to Facebook and other social media platforms in Kandy. 
The move also affected the internet users in other parts of the country. 
A senior official, on the condition of anonymity, said that it was a "temporary measure" and soon all the restrictions would be removed. 
"Access to certain social media sites and messaging platforms will be restricted with immediate effect until further notice," Sri Lanka's largest mobile phone provider Dialog said in a statement.
(With agency inputs)